Schedule your free 10 minute consultation.
The fastest way to get answers, no obligations, no strings attached.
Get started
Table of Contents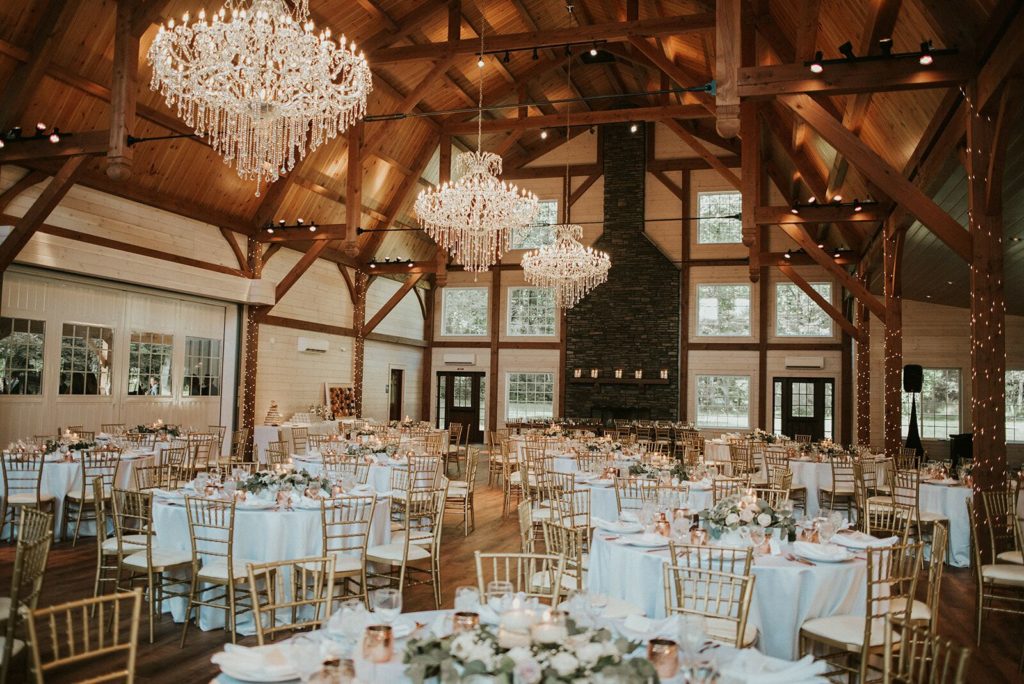 ---
Why Maryland?
Whether you are from Maryland or you're looking for a destination wedding for 2021, you've come to the right place. Maryland wedding venues are all about diversity. No matter what type of ceremony and reception space you are looking for, you'll find it here. From historic cities to the Chesapeake Bay to the inner harbor and beyond, Maryland is full of natural beauty, history and charm.
Whether you are from Maryland or you're looking for a destination wedding for 2021, you've come to the right place. Maryland wedding venues are all about diversity. No matter what type of ceremony and reception space you are looking for, you'll find it here. From historic cities to the Chesapeake Bay to the inner harbor and beyond, Maryland is full of natural beauty, history and charm.
We've put together this guide to choosing wedding venues in Maryland specifically for the 2021 couple, as we know these unprecedented times call for different types of decisions. This article is packed with tips, tricks and information so that you can begin to choose the Maryland wedding venue of your dreams.
Your Perfect Maryland Wedding … During COVID-19
Before we go any further, we might as well tackle the big one: COVID-19. Yes, it is true that weddings during 2020-2021 are a bit different than they have been in the past. But you can still have your dream wedding, even during a global pandemic.
Fortunately for you, we've already experienced the initial pandemic wedding learning curve and are coming to understand what works best for most people on their big day.
Micro Weddings
One of the most popular wedding trends of 2020, that is certain to carry well into 2021, is the micro wedding. Micro weddings are basically your typical wedding celebrated with a smaller guest list. You'll find most of the same elements of a traditional wedding, just with 50 or fewer guests.
Many venues have had to fully embrace the micro wedding trend – even venues that are used to hosting large groups, such as spaces with a grand ballroom or a banquet hall. This means you will have no problem finding a wedding venue if you do plan to go this route.
Related Articles: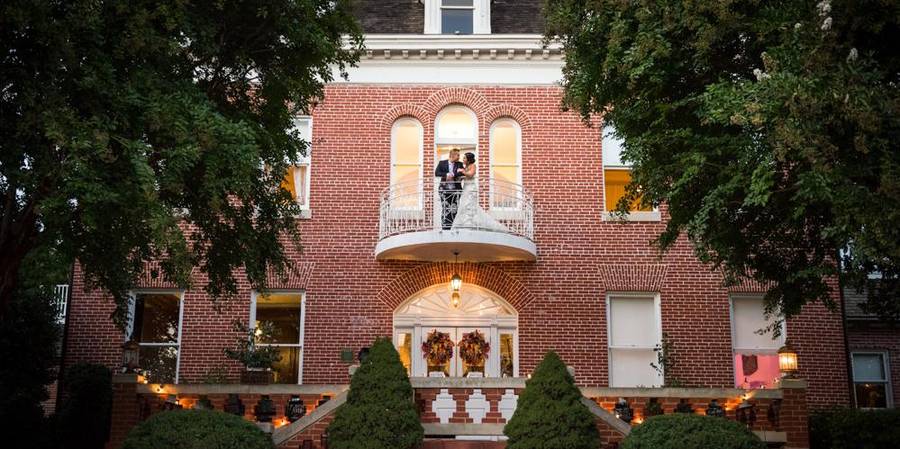 ---
Types of Maryland Wedding Venues to Choose From
Now that we've addressed COVID, let's go through some of the main types of wedding venue options that you will have to choose from.
Small Wedding Venues in Maryland
If you do want to go small, we have created this guide to Small Wedding Venues in Maryland. These aren't all necessary small spaces, but every wedding venue on this list has gone to great lengths to fully accommodate a small wedding of 75 people or less. Even some venues with large banquet halls have created a reception and ceremony space with the capacity to comfortably fit all sizes of event, including your small wedding.
Wedding Mansions in Maryland
Another popular type of wedding venue in Maryland is the historic mansion. These mansion spaces are ultra sophisticated and oozing with historic charm and character. Tucked away across all of Maryland, historic mansions combine architectural elegance with beautifully landscaped gardens and grounds. Their indoor and outdoor facilities are known for providing an elegant backdrop to any indoor or outdoor ceremony, whether they host summer or winter receptions.
As an added bonus, an historic estate or mansion is often a more budget-friendly option.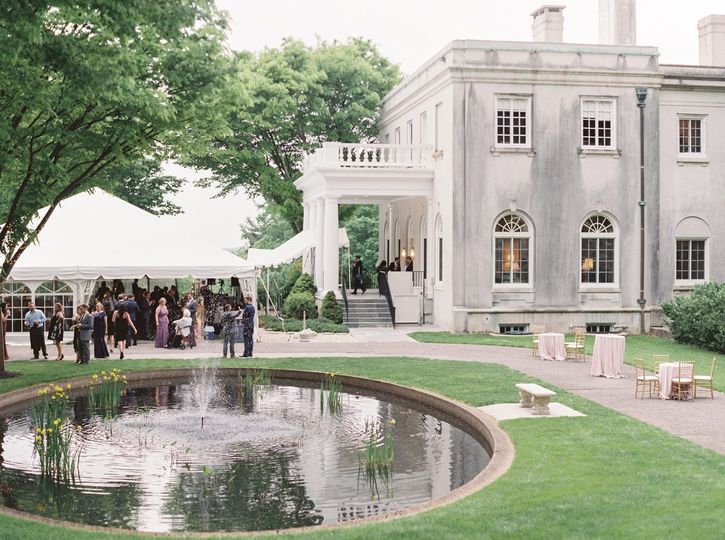 ---
Outdoor Weddings in Maryland
There is no lack of outdoor wedding venues in Maryland, either. Of course, many of the historic mansions and small wedding venues have outdoor spaces, but this list is exclusively for those that feature exquisite outdoor facilities for your wedding ceremony.
Outdoor venues are particularly attractive options for late spring, summer or early fall receptions. Here, you will find a range of English gardens, waterfront views, rustic barn and farm event spaces and more.
Backyard weddings are another attractive and popular option. It doesn't have to be your own, either. It could be the backyard of a friend, relative or even an AirBnB rental!
Hotel Weddings in Maryland
Many hotels and country clubs might advertise all-inclusive wedding services (we'll touch on this more further down!), but it's a good idea to ask in case you wish to hire an outside caterer. The Gaylord is a perfect example of an amazing National Harbor hotel wedding venue that will happily allow you to bring in outside catering if you simply ask!
Hotels are often conveniently located and have banquet facilities for your rehearsal dinner, ceremony and wedding celebration. You may even be able to book guest rooms so there will be no need for guests to travel outside of the event space at all.
Top Cities in Maryland to Tie the Knot
Some of the top cities to find wedding venues in Maryland include:
Bethesda, MD
Rockville, MD
Columbia, MD
Frederick, MD
Gaithersburg, MD
Oxon Hill, MD
National Harbor, MD
Baltimore, MD
Annapolis, MD
For a full list of our top wedding venues in Maryland, DC and Northern Virginia, check out our Full Venues List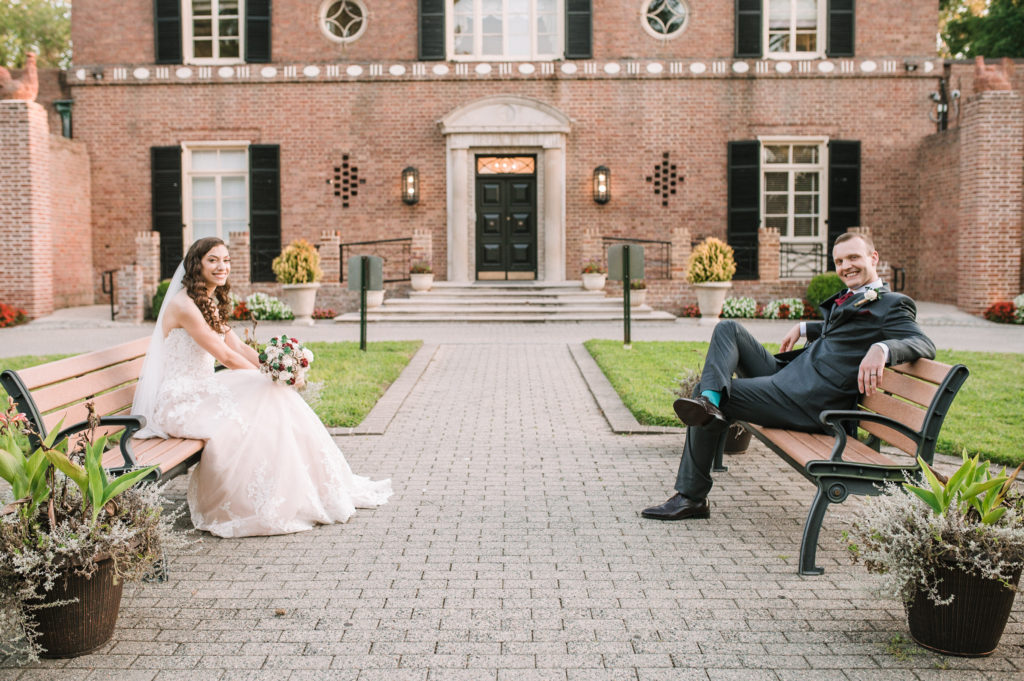 ---
Tips for Choosing the Best Wedding Venues in Maryland
Now that you have an idea of what some of your options include, here are 10 tips to get you started narrowing down your list.
1). Hire a Wedding Planner
No matter the size of wedding, we firmly believe that hiring a wedding or event planner is the way to go. Think of your wedding planner as your secret weapon, battling many of the potential problems before they ever occur and allowing you to actually enjoy your special day when it finally comes. While they do come at a price, you will stand to save money in the long run simply because this isn't their first rodeo. They will play a major part in helping with every single aspect of your wedding.
2). Consider Your Budget
How much are you willing to spend on your entire wedding, and how much of that do you want to be spent on the wedding venue? For some couples, the wedding venue becomes the focal point and they may be willing to spend much more for exactly what they want. Other couples might prioritize food or entertainment.
3). Determine Dates
Even during the craziness of COVID-19, wedding venues still get booked so you'll want to have a few dates in mind to check on before you set your heart on a venue that isn't available when you want to get married.
You'll also want to determine the season that you want your wedding to be in, as that can have a huge impact on the Maryland wedding venue that you choose. For example, if you plan to have a spring, summer or fall outdoor wedding, you would be wise to look into venues with solid rain and weather back up plans that will still comfortably accommodate your number of guests.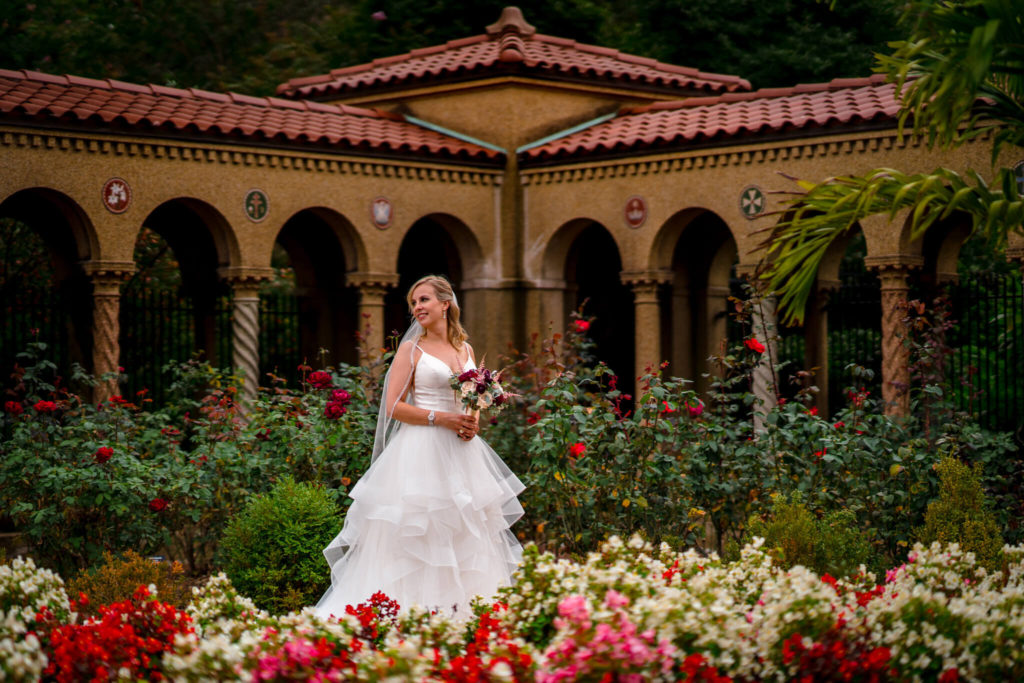 ---
4). Plan Your Guest List
We've already discussed how COVID-19 has greatly impacted guest list sizes, but you will want to consider not only the number of guests you want to have, but also who will be there.
Will there be a good number of elderly guests that will need any special accommodations?
How many people will be coming from out of town?
How far are you willing to ask them to travel from an airport once they get to Maryland?
Are there hotels nearby the venues you are looking at?
You and your fiancé know your guests best, and even a quick rundown of attendees may inform some of your decisions when choosing your perfect venue.
5). Define Your Vision
After you have decided a few basics like budget, wedding size and season it's time to think about how you want your wedding to feel. A few considerations might include:
Indoor or outdoor?
Rustic farmhouse or urban chic banquet hall?
Elegant and sophisticated or unique and natural?
You and your fiancé should sit down and make a list of non-negotiables that are important to the location that you both choose. Some couples like to use tools like Pinterest to create a vision board while others may just wish to jot things down on paper.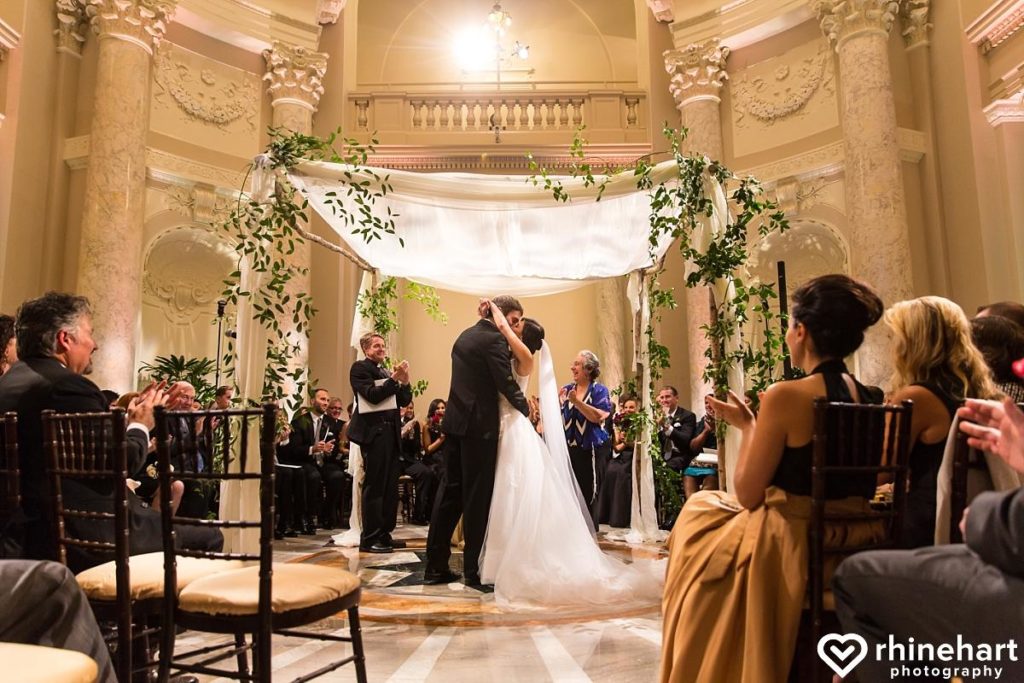 ---
6). Research General Locations
Maybe you have decided that you want to choose a waterfront venue. Research areas with waterfront wedding venues in Maryland, such as National Harbor, Chesapeake Bay, the eastern shore and Baltimore. Or, perhaps you have always dreamed of having your Maryland wedding venue within a large city (Baltimore anyone?). Or, maybe you want the event venue to be at a vineyard… Maryland has that too!
Once you have decided on a few areas, ask around and see if friends and family have any suggestions. Better yet, take a research trip and visit each location. You do not want to rely solely on what you see and read online!
7). Consider What is Included
Does the venue have basics like ample bathrooms, an area for coat checks or plenty of parking? Details like these don't necessarily need to completely rule out a spot, but you will need to account for it in the overall budget.
Many wedding venues also have different restrictions that you will want to know about up-front. A few of the most common include vendor restrictions, fees for going over your allotted time, no pets, no outside alcohol allowed (or even a corkage fee), etc.
All-Inclusive vs. Outside Vendors
All-inclusive venues will often not allow you to bring in outside vendors, such as caterers, bartenders or valet services. If you have your mind set on using a particular caterer, you will want to be sure and check any all-inclusive venues to see what their restrictions might be. Sometimes, venues will also have a preferred list of vendors to choose from.
Hint: oftentimes, all-inclusive venues will make an exception for ethnic foods that they aren't able to prepare authentically themselves so it's always best to ask up front.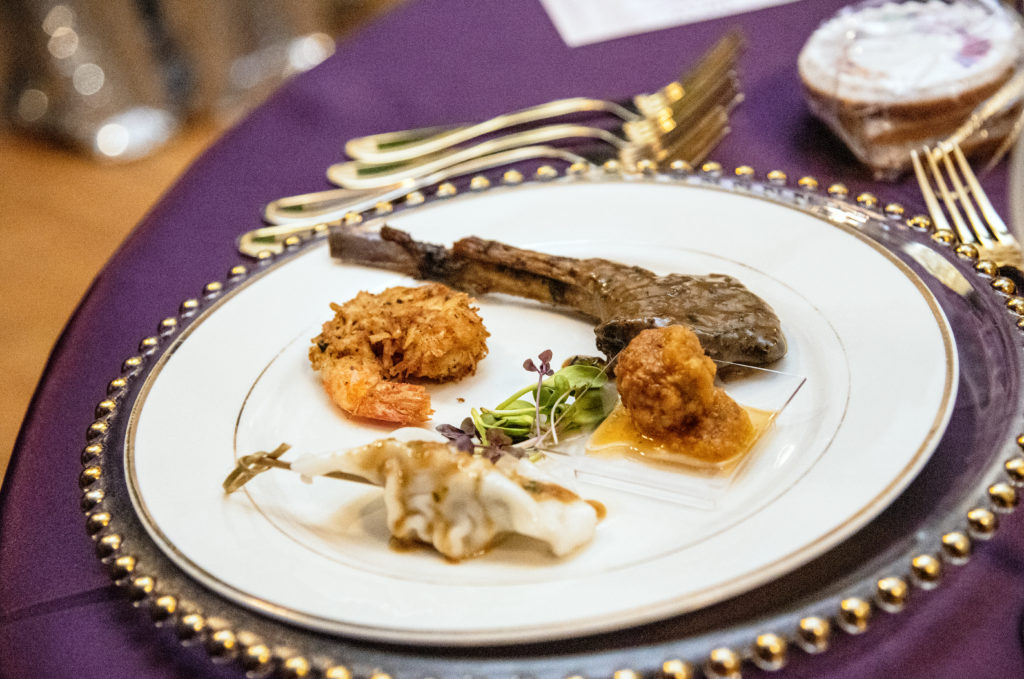 ---
On-Premise vs. Off-Premise Catering
If you plan to choose a hotel or restaurant venue, for example, they will have on-premise catering services. The food is prepared, cooked, plated and served from kitchens on location. These receptions can be slightly less stressful to plan, but the downside is that comes with a "cookie cutter" feel.
Off-premise catering is when an outside catering company brings food and supplies to the venue. They may still do a portion of the preparation on site, or they may not, depending on the caterer that you work with and the facilities available to them. After the event, the off-premise caterer will pack everything up and leave the reception site.
Reception Package
Does the venue have any wedding packages, and if so, what does they include? Does their price include items like tables, chairs and linens or will those need to be rented separately?
8). Create a List of Questions
As you narrow down your list and prepare for site visits, make a list of questions to ask each venue. Your wedding planner can help you with questions that may be specific to you, but in general, some good questions to ask might be:
What safety protocols are they taking due to COVID-19?
What is their rain or weather plan?
Are they able to accommodate your size wedding comfortably?
Is there a venue coordinator who will be there the day of the event?
Are any of the rooms heated and/or air-conditioned?
Can the wedding party get ready at the venue the day of?
Is there currently another event booked for the same weekend?
Do they allow outside catering? If so, can you take a look at any available kitchen prep areas?
How long will you have the space on the day of, and is there a fee for going overtime?
Is there plenty of room for tables, chairs and entertainment for the size wedding that you plan to have?
What are the bathroom facilities like, both inside and out?
Ask to view some of the favorite photography sites around the venue.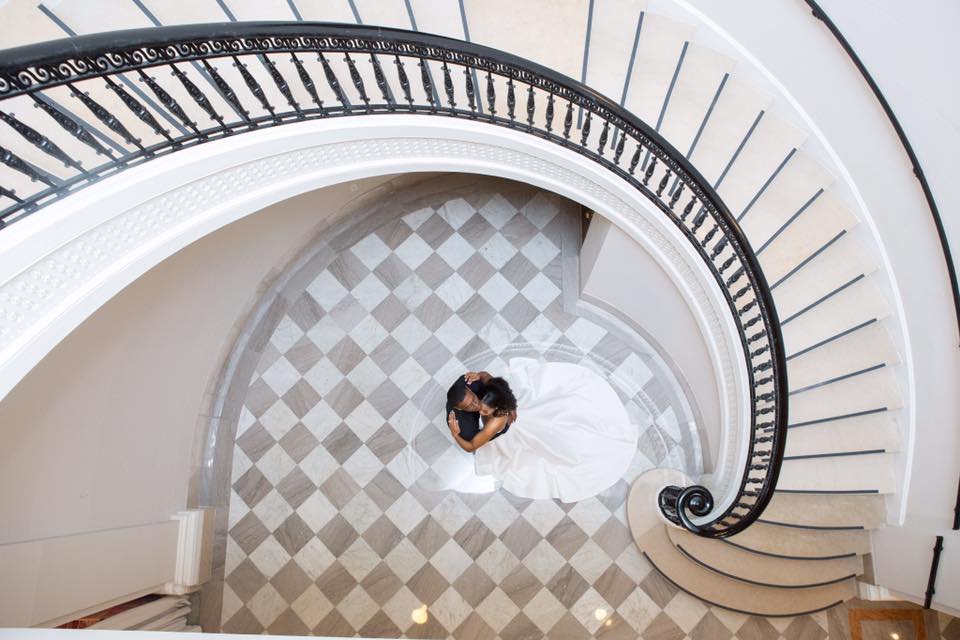 ---
9). Make Site Visits
When you go to make your site visits, be sure to come with a pen, paper and camera (or your cell phone) so you can document everything.
If possible, try and visit during the same season and time of day that you plan to get married. This way, you can notice things like sunlight (or lack thereof) as well as outdoor landscaping so that you can get a better mental picture of how things will look on your special day.
You'll also want to make some general observations as you walk around, and be on the lookout for any red flags:
Is the space clean and organized?
Are the employees you meet courteous and helpful?
Does this feel like somewhere you can picture yourself getting married?
Are your questions being answered fully, or does the site manager seem to be avoiding answering anything?
10). Stick To Your Original Vision
Once you have gotten home and reviewed your notes, it's a good idea to take a look back at your original vision that you created with your fiancé. Which of these venues will truly check the most boxes when it comes to your vision and your budget.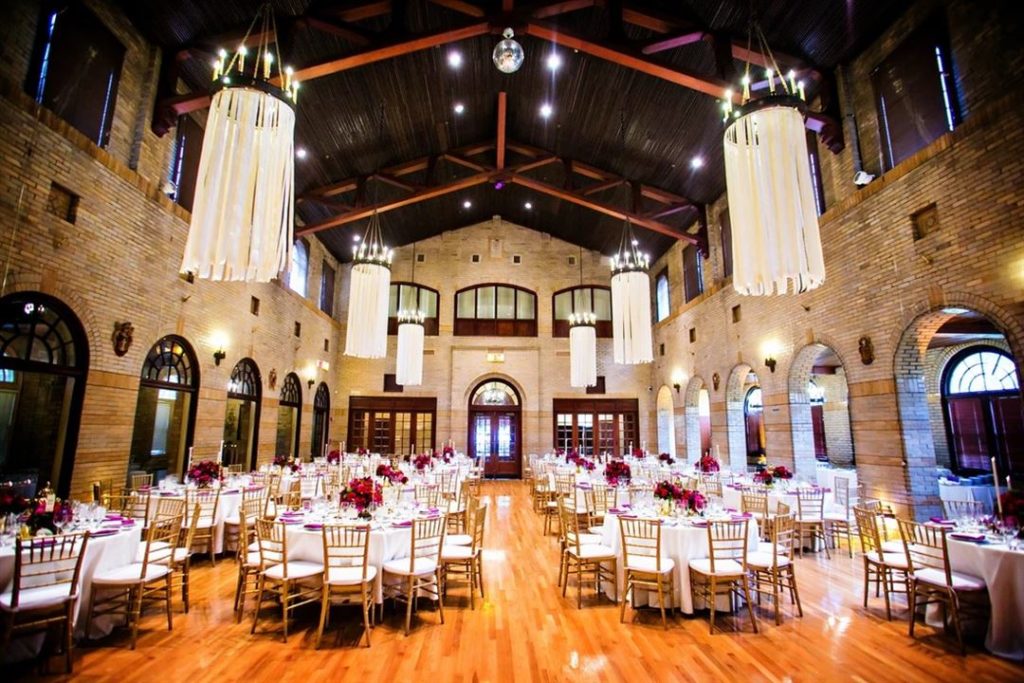 ---
How Much Does it Cost to Get Married in Maryland?
We know this question is probably on every newly engaged couple's minds. As you can imagine, the price varies heavily, depending on the number of guests, style, venue and more.
It's best to seek the advice of your wedding planner when it comes to the overall budget and per person cost. They can give you tips and tricks on how to manage a few areas that tend to bloat your budget under the radar, including:
Rentals
Does the venue provide tables, chairs, a dance floor, etc. or will you have to rent them? Find out exactly what is included in the cost of the venue package and what items you will have to rent separately in order to determine more of a true overall cost.
Table Settings
All linens, plateware and glassware are not created equal. This is an area where you can either save or spend quite a bit. For example, the price of renting a single plate can range from $1-20 per plate. The same goes for the price of your linen, glassware, silverware and serving platters.
To Learn More
Still have questions about how to choose the perfect ceremony site from such a massive list of Maryland wedding venues? We don't blame you! There are so many excellent spaces to choose from for your special event.
At Caribbean Caterers, we have helped hundreds of couples plan their weddings – each one unique and elegant, but never stuffy!
Give us a call for your free initial consultation and have one of our experienced catering coordinators guide you through any and all of the questions you might have. We can't wait to hear what you have in mind for your 2021 wedding!
New
Fresh flavors.
Explore seasonal tastes in our 2023 menu book. Here's what's inside:
See new menu items.
Price out your event.
Connect with a planner.
Get the menu book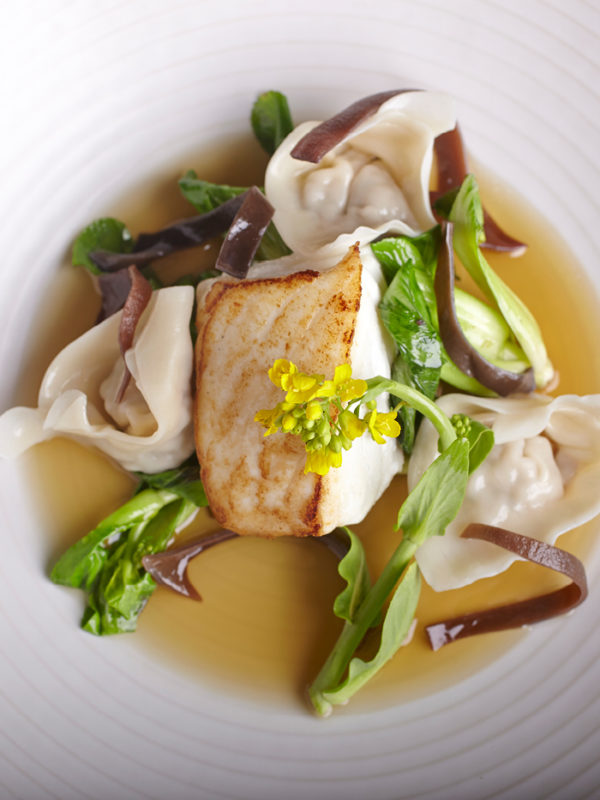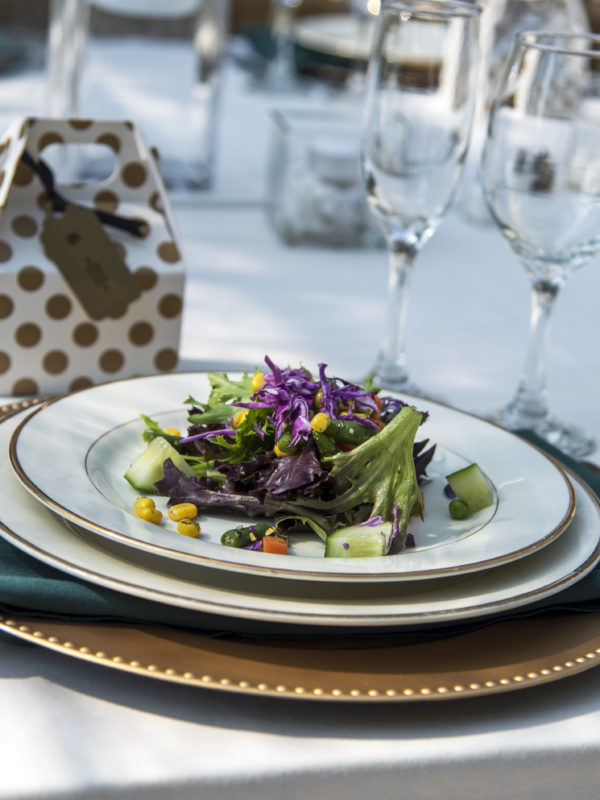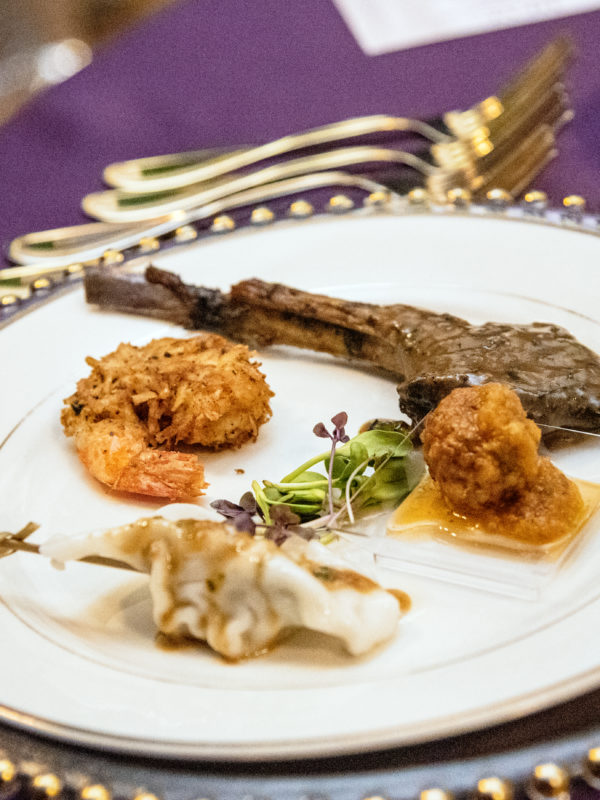 Schedule your free 10 minute consultation.
The fastest way to get answers, no obligations, no strings attached.
Get started