Inside look
Harbour View Weddings
This waterfront venue in Woodbridge fits 300 guests.
Flexibility is the name of the game at Harbour View. Have your event on the water without having to travel to the beach and enjoy the covered ceremony area allows you to enjoy the outdoors, indoors.
Harbour View
Woodbridge • 300 Guests
If you're looking to plan a wedding in Woodridge, Virginia, then Caribbean Caterers and Harbour View can make your day one for the books.
When you plan a Harbour View wedding, you get the benefit of having a multitude of amenities at your fingertips, all in one venue.
Want a ceremony by the water? Check!
Want an outdoor ceremony, complete with a professional catering service? Check!
Want a grand ballroom to seat your wedding party and all your guests? Check!
Positioned near Virginia's beautiful Occoquan river, a Harbour View wedding offers a gorgeous backdrop of sailing yachts docked in the marina nearby to enhance your wedding photos. Of all the scenic wedding venues in Virginia, Harbour View provides one of if not the best. You could certainly say that, as far as special events go, weddings are Harbour View's specialty.
Harbour View Brings the Water to You!
You wanted a beach wedding, but Grandma won't be able to travel. You can't imagine not having Grandma at your wedding. So, what do you do now?
While a destination wedding may not be feasible for the entire family, don't give up. Harbour View and Caribbean Caterers can bring the beach wedding to you!
With the beautiful boardwalk available for photos, and the backdrop of the shimmering river in the foreground, which you can view from the venue's veranda, Harbour View presents a scene reminiscent of the beach wedding you've always wanted – and with all your friends and family there!
Outdoor Ceremonies
Harbour View has a unique feature that wins rave reviews from Brides and Grooms who have different ideas for what they want out of their wedding. You simply need to see it to believe it.
Imagine feeling like you're outside, enjoying an outdoor ceremony overlooking the river, but you're actually indoors the entire time. Harbour View cleverly uses its space to provide an area that is covered, yes, but not completely enclosed. So while you feel like you're outside, you can clearly see that you're inside.
The beauty of this is that you can remain cool, dry, and collected indoors without ever needing to worry about whether rain or other inclement weather will impact your day.
You'll never have to flip a room from the ceremony to the reception on account of bad weather. And you'll never have to compromise on your ceremony plans or professional photos. Harbour View's enclosed area is closed on two sides and opens on two sides, so you get the beauty of the river and the outdoors alongside the comfort of the indoors, all at once!
In addition to the veranda, this area is the perfect combination of enjoying the fresh air while also being able to duck inside to the main room when necessary.
Grand Formal Ballroom
They say the best things come in small packages, but that is not true when it comes to grand ballrooms. Harbour View's grand formal ballroom is located on the upper level, with window walls on two sides. These window walls give you gorgeous views of the river and the marina with its bobbing yachts, which provides your event with a true beach theme.
We at Caribbean Caterers can also work with you on selecting an elegant shade of drapes for the ballroom to provide a more romantic, intimate feel. That's right – we do more than just Harbour View wedding catering!
Working together, Caribbean Caterers and Harbour View provide you with so many options and amenities that it is impossible to feel disappointed. Harbour View will even help you select uplighting in whatever color you like so that you do not need to concern yourself with hiring another vendor to uplight the room for the ultimate ambiance.
The grand ballroom also boasts hardwood dance floors inlaid right in the middle of the carpeted room. So you do not need to hire another vendor to bring in a dance floor because it's right there at your venue. Heck, you don't even need to leave the ballroom, since the dance floor is right smack in the middle of it!
For a nominal fee, Harbour View can also help you add some beautiful Chiavari chairs to your dinner reception that appropriately match your decor. These are already on site as well, so you do not need to factor in yet another outside vendor, who would charge four to five times more for the same amenity plus exorbitant delivery fees.
At most weddings, and in most venues, the ballroom is where the venue begins and ends for their guests' special day – but not here at Harbour View!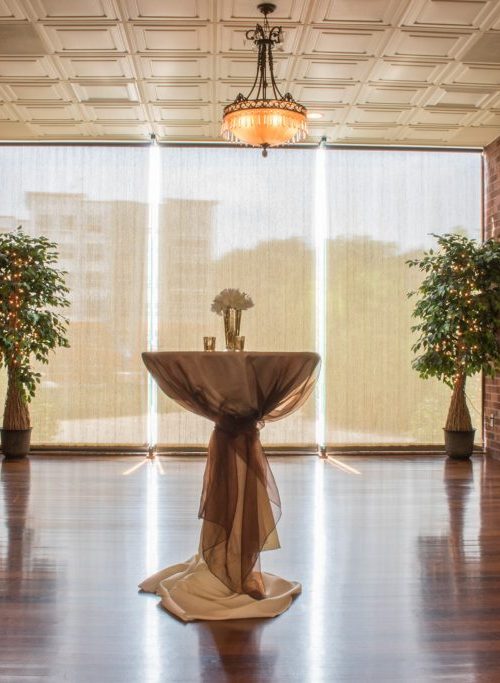 Additional Amenities
In addition to the aforementioned amenities that Harbour View has to offer, they also provide props, which are available on the premises to spice up your wedding photos. Imagine having the marina in the background, and everyone sporting sailor gear in your photos!
The Bride and her attendants can also enjoy the comfortable bridal suite, where they can change their clothes and get ready for the reception. It also provides a remote area wherein the Bride and Groom can spend a quiet moment to catch their breaths before they rejoin their guests.
There is also a spacious foyer area wherein Woodbridge's Harbour View houses the bar, photo booth, candy station, and activities area. Caribbean Caterers is happy to host your cocktail reception or after-dinner activities here in the foyer, should you choose to take advantage of it for your special day.
And here's the real sweet spot of Harbour View's amenities: there is onsite parking, and it's free. All your guests have to worry about is finding hotels near Harbour View in Woodbridge, VA – and if you need help with that, just ask!
Child Care
If you have a larger group of attendees at your wedding, Harbour View also provides a sizeable yet quiet room, the Hutchinson Room, where you can extend your cocktail reception. There are many ways that Harbour View and Caribbean Caterers can comfortably cater your cocktail reception.
And here is one of our guests' favorite packages that we offer at Harbour View: If you do not need the larger room for your cocktail reception, then you can use it as a room for the children at your event. All you need to do is enlist a nanny to watch the children, and Caribbean Caterers will provide them with a kids' menu filled with kid-happy choices to please any palate.
What's great about this service is that, not only do the parents at your wedding not have to worry about hiring a babysitter, but you can also enjoy your adult reception while the kids are entertained close by. This is another wonderful feature that we at Caribbean Caterers provide as part of our Harbour View wedding catering service.
The "Secret Sauce"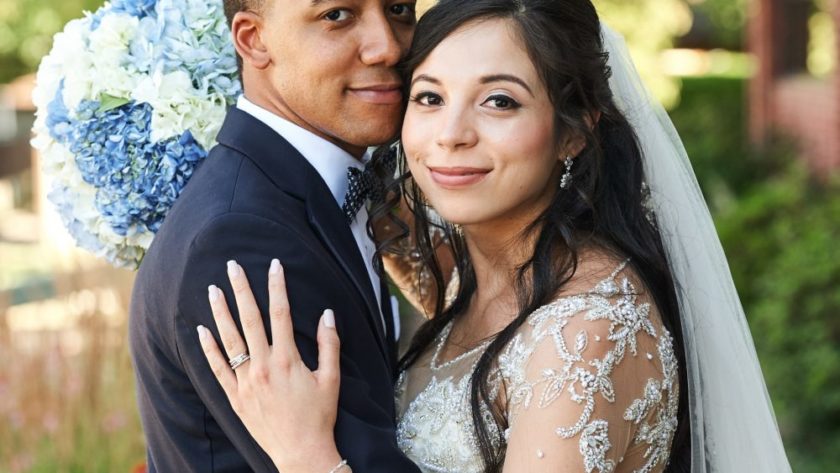 Harbour View's "secret sauce", if you will, is how closely they align with us here at Caribbean Caterers for your special event. We and Virginia's Harbour View share a kind of kindred spirit in how eager we are to service our Brides and Grooms to help them plan and coordinate their receptions.
And, as your Harbour View wedding caterer, we here at Caribbean Caterers can provide you with an assortment of different catering packages to meet you and your party's dietary needs and desires.
We are both proud to go the extra mile for each and every event and client. You can feel confident that you are getting more than your money's worth on your special day when you choose to host your wedding at Harbour View, and when you hire Caribbean Caterers to cater it.
And we are both excited to save our clients the hassle, headache, and cost of having to hire additional vendors to perform all the same services at their weddings that you can find in one venue with Harbour View and Caribbean Caterers. Behind the beauty of a Harbour View wedding, there is functionality – and behind that functionality is peace of mind.
Harbour View
13200 Marina Way, Woodbridge, VA 22191
(703) 910-4273
View Map
Book your free
consult
You're just 10 minutes away from event bliss.
Get Started