Bakerture
Inside look
Newton White Mansion
This museum venue in Mitchellville fits 300 guests.
With multiple rooms and plenty of space to display family photos, this gorgeous mansion will help you bring a touch of home to your ceremony and reception.
Newton White Mansion
Mitchellville • 300 Guests
Have you been reading reviews about weddings, hoping to find a wedding venue in Mitchellville, Maryland that feels "homey"? You want the kind of venue that will allow you to decorate it with family photos while providing you and your guests with a warm feeling upon entering the ceremony. Well, put those reviews aside and look no further, because Newton White Mansion is the venue to beat all venues!
What's great about a Newton White Mansion wedding is that Newton White has a plethora of rooms to give you that homey feeling, but it also has modern, stylish elements so as not to be overly traditional.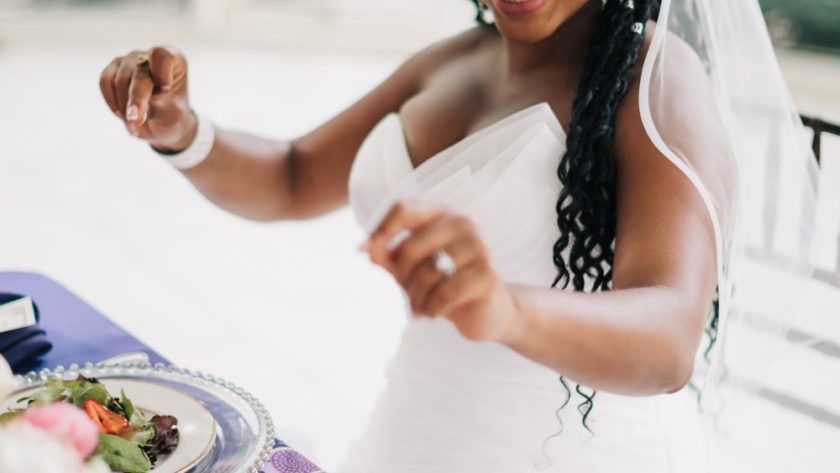 Make your special event complete by bringing Caribbean Caterers on board, and you have a special day that your guests will remember for years to come! That's because of all the Newton White Mansion caterers you could choose from, the reviews will tell you that Caribbean Caterers is among the very best!
A Touch of Home
Say you want a Washington DC area venue that feels like a second home, while your fiance is looking for more of a modern touch. At the "White House Mansion," as the reviews sometimes call it, you can effortlessly have both – especially if you work with Caribbean Caterers on your design plan!
From the moment you arrive at this wedding venue, you'll already feel right at home, with its picturesque driveway that leads you up to a stately building. Enter the venue, and you'll see mantles waiting for you to decorate them with engagement photos, family photos, and any other photos you think your guests might like to see as they file in.
As you make your way through the venue, you'll notice the study room, the ballroom, and the dining room – all of which allow your guests to get a sense of visiting your new home. The study is replete with comfortable furniture surrounding a warm fireplace. This homey atmosphere invites your guests to indulge in conversation as Caribbean Caterers serves them with the hors d'oeuvres and beverages you and your betrothed have selected as part of your dining package.
Another bright spot of a Newton White Mansion wedding is its ballroom, which is a picture-perfect place for that selfie photo, which your guests can take in front of the venue's gorgeous bay window that leads to the upper patio.
A Modern Twist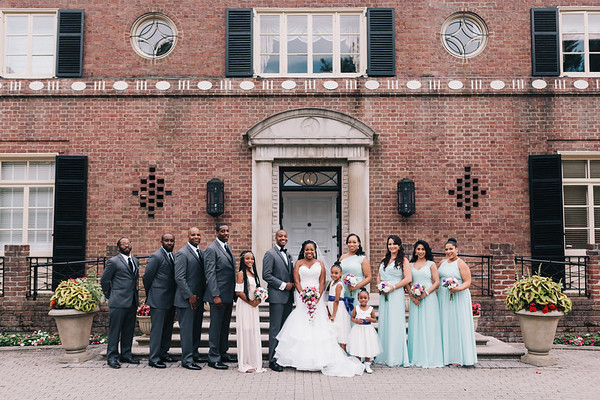 If your fiance wants more of a modern venue but you don't want to forsake a more traditional feel, fear not. You don't need to scope out reviews of other venues because Newton White Mansion and Caribbean Caterers have years of experience working together to bring both dreams to life simultaneously!
Have you always pictured a bevy of candles at your wedding? Caribbean Caterers can set up hundreds of votive candles in Newton White Mansion's floor-to-ceiling windows. This creates an astonishing shift from natural light to candlelight as the sun goes down and the night comes up. Caribbean Caterers make this such an effortless blend that your guests will feel compelled to leave reviews telling others about the magic of your special day!
The Atrium
The Newton White Mansion's floor-to-ceiling glass atrium holds over 200 people and provides a stunning view of the rolling greens of the campus' golf course. The atrium also boasts a retractable skylight which, while not as visible during the day when it's closed, provides a breathtaking view of the stars by night.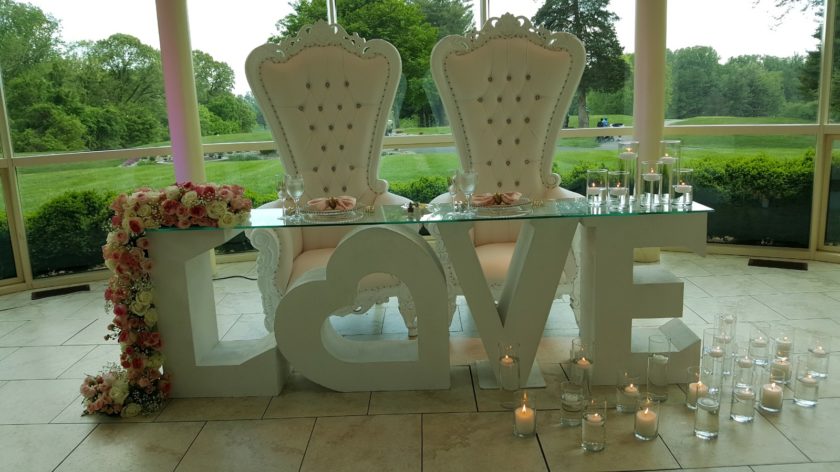 With one touch of a control, Caribbean Caterers can retract the skylight so you and your guests can dine and dance under the stars.
You can use the "White House Mansion's" atrium for your formal reception, dinner, dancing – whatever you choose, as it gives you the power to pull out all the stops in your design and presentation. You can go minimalist or over-the-top, opt for tall centerpieces or short – whatever color, style, or height you want you can do in the atrium.
And as one of Newton White Mansion's caterers, Caribbean Caterers' team can help you design the perfect tables for the reveal of your formal meal.
The Great Outdoors
Just as stunning as the interior of a Newton White Mansion wedding ceremony is its beautiful exterior grounds. The ancient, statuesque trees of Prince George's County dot the seemingly endless rolling golf course greens, and the venue's peony shrubs and perennial plants rival those of any botanical gardens. Needless to say, this is an ideal location for your photographer to set up for your wedding photos.
The Romantic Lower Patio
Another attractive outdoor feature of Washington DC's Newton White Mansion is its lower patio, which houses a circular pool and fountain and is surrounded by woodlands covering over 500 acres of property. The lower patio provides a host of options for your grand walk to your future Husband, as there are several seating options available around the pool for your family and friends.
Picture your Husband standing on the lower patio, waiting for you while the music and flowers you selected during your design plan with Caribbean Caterers set the mood. Then, he sees you alighted by the building, as you walk toward him…
You can opt for a long procession to show off your incredible train and veil. Or you can perform a shorter walk around your guests, who are seated around the pool. Or you can opt for a walk that doesn't involve your guests at all, where you and your beloved stand on the upper patio like you're on stage, in full view of your guests.
You can also set up a lounge area with lounge furniture on the upper patio for guests like Grandma, who might prefer light chatting and a bistro area to the boisterous chatter of the reception. Plus, because it's outside, this is also a great area to accommodate any guests who may be smokers.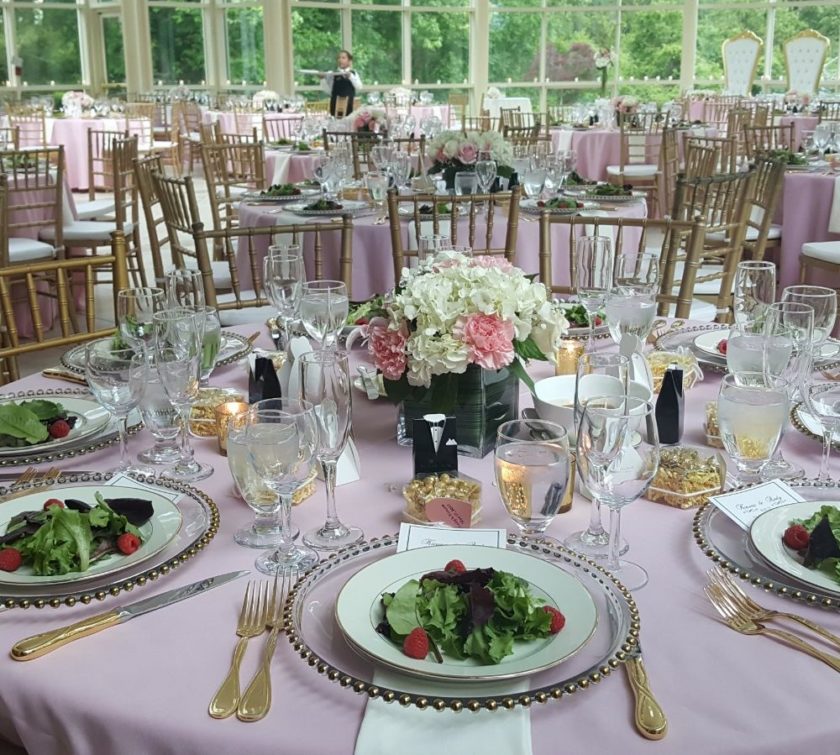 The Outdoor Bar
There is a dedicated room in the upper brick patio outside for an open bar reception or cocktail hour. This is perfect if you have guests who are not drinkers, or who might otherwise be offended by the placement of a bar in the middle of the dining room, which most other venues have. Here, the bar is discreetly tucked away and out of sight of the main dining room.
Reception Time!
Once the ceremony is over, it's time for photos! While you and your new spouse are off with your photographer, being beautiful, you can rest assured that Caribbean Caterers is taking good care of your guests upon their retreat to the upper patio for the remainder of the ceremony.
Caribbean Caterers' tuxedo-clad waiters will serve, along with the foods you have selected at your pre-wedding tasting, specialty drinks designed by you and your beloved that perfectly sum up your relationship together.
Additional Features
Some additional features that may entice you to have a Newton White Mansion wedding include:
An upper-level dressing room for you and your Bridesmaids, where you can get dressed and avoid bumping into the Groom before the big event
A large Groom suite, which you may opt to take over as additional space for your bridal party
An assortment of rooms on the main level from which the Groom and his party may opt to get dressed – not common to many venues
Trash removal for your reception – also not common to many venues
A large, full-catering kitchen to reduce your costs, since much of the equipment Caribbean Caterers will need is actually onsite, so you don't need to pay rental fees. It also includes onsite ice machines.
A large enough dining area for Caribbean Caterers to serve a plated meal to over 200 guests simultaneously
When you're looking for a Mitchellville, Maryland venue for your wedding, you want a building that's spacious, beautiful, and that is a perfect match for you and your spouse-to-be. Well, the reviews are in – Newton White Mansion is the best of all the venues in Prince George's County, and Caribbean Caterers is the cherry on top of their cake!
Why Choose Newton White Mansion
In case we have not given you enough reasons why this is one of the best venues in Prince George's County lets give you a few more:
Newton White is perfect for evening weddings
Newton White is situated on a Golf Course
We mentioned before there are tons of rooms for a photo booth, dining room, dance floor but it's worth mentioning again
Newton White Mansion
2708 Enterprise Rd, Mitchellville, MD 20721
(301) 249-2004
View Map
Book your free
consult
You're just 10 minutes away from event bliss.
Get Started