Schedule your free 10 minute consultation.
The fastest way to get answers, no obligations, no strings attached.
Get started
Aside from deciding on a venue, choosing a catering company is the biggest decision you will make when planning any event. Whether you are planning a corporate event with thousands of guests, a small private party or your own wedding, this choice will also likely have the most impact on the overall success of your event.
Fortunately, there is no lack of highly qualified Washington DC catering companies to choose from. The question really becomes, how do you choose the best caterer for your event, and who are the best of the best?
Choosing the Best DC Catering
This article will provide you elements to consider when choosing a caterer, followed up by reviews of our picks for top 6 best caterers in DC.
1). What Type of Caterer Do You Need?
Before you begin the hunt for a Washington DC caterer, you need to define what type of catering service you need:
Full-service caterer?
Drop-off caterer?
Delivery or pick up meal?
Restaurant or food truck catering?
If you're planning a wedding, or a formal event of any size, you'll probably want to hire a full-service caterer.   This style of catering provides many other services besides the food menus, including beverages, staff, décor, linens, rentals and guest services.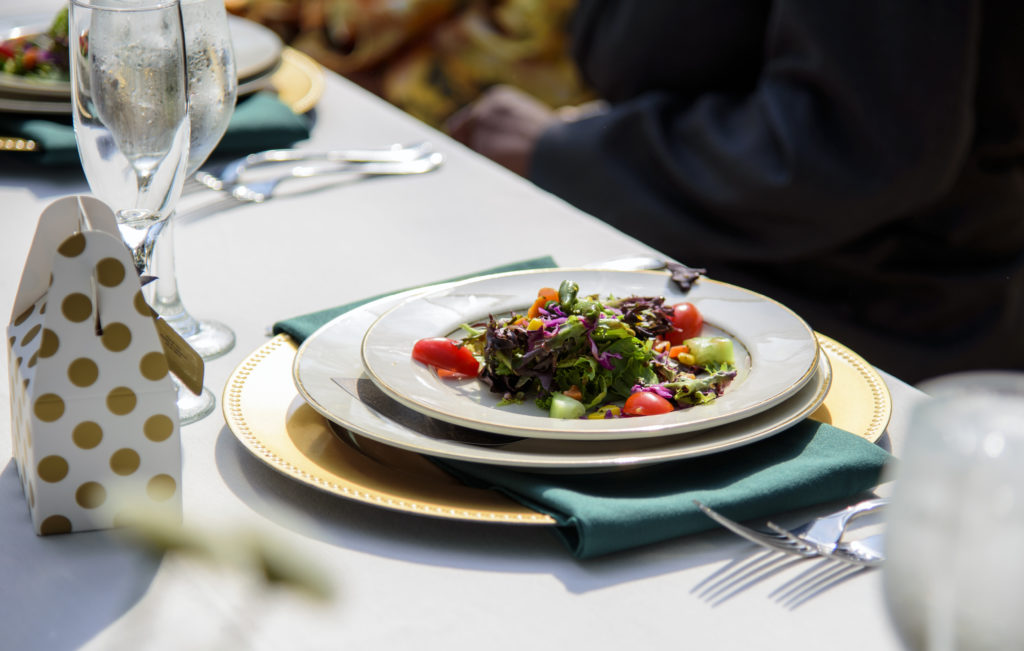 ---
2). Vendor Restrictions
Some venues have their own on site catering and do not allow off-premise catering at all. Other venues have a preferred list that you must choose from. If you have particular venues in mind already, you'll need to check with them first before you get your heart set on a caterer (or venue) that you aren't able to hire.
3). Experience
It's one thing to post beautiful food photographs on social media, but it's quite another to produce an epic experience the day of. An event or wedding of any size has hundreds of moving parts and oftentimes, the key to a successful event comes down to hiring experienced experts. Do they have enough experience to be able to predict and prevent potential catastrophes before they ever happen?
Ask around.
Talk to your event or wedding planner for feedback they might have.
Ask any of the other vendors you are interested in hiring if they have worked with the companies you are considering.
Check out online reviews on Yelp or their Facebook page to see what sort of feedback customers and past clients have given.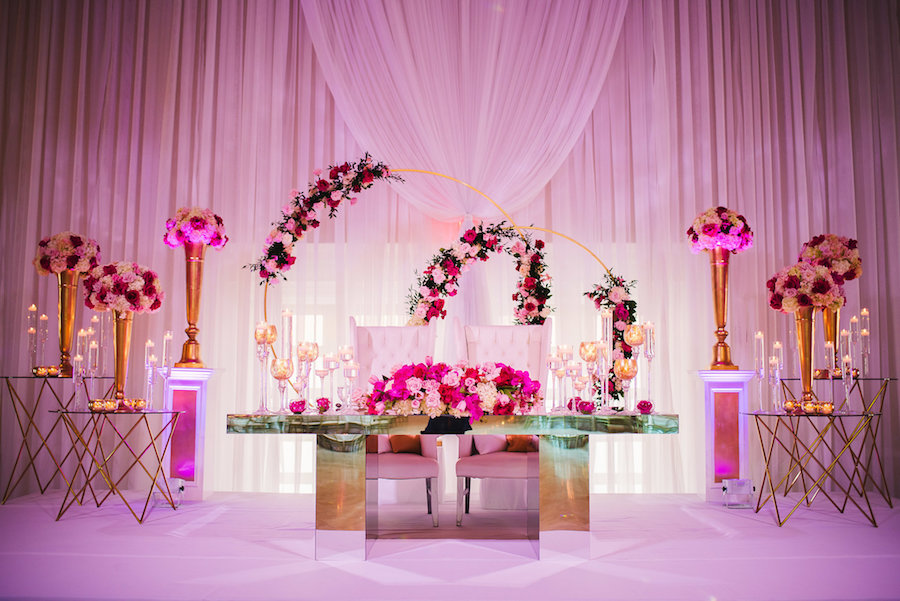 ---
4). Professionalism & Quality
Notice the level of organization, communication and availability that you sense from the very first point of contact. You should expect quick responses, clear communication and a timely follow up from every member of the team.
It's a major warning sign if they seem disorganized, forgetful or fail to ask a lot of questions. You also want to be sure that you will personally be able to taste some of the food from their menu. They will only have one chance to get it right the day of your event, and you want to feel confident that they will be able to pull off everything that they promise!
5). Review all Costs
Not all proposals are created equal! Be sure and sit down with your event or wedding planner and go through each proposal that you receive to see precisely what is included. You should always consider 3 main elements into the cost and budget of your event:
Food & Beverage Menus (all menu items)
Staffing (set-up, guest services, clean up and breakdown)
Equipment (linens, plateware, flatware, tables, chairs, etc)
You'll also see some costs lumped into a "catering fee" or "administrative fee" and it might be unclear as to what those include. Ask questions and make sure you get a clear answer.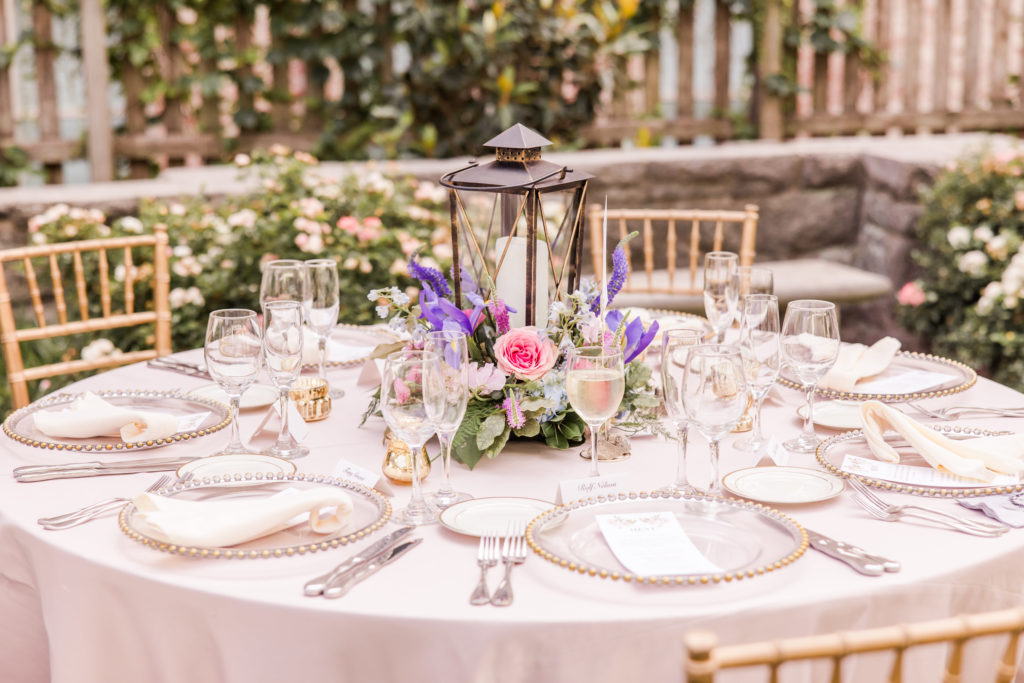 ---
6). How Do They Make You Feel?
Meeting with a catering manager is a bit like a first date. Did you leave with a sense that they get you? Did they seem to be truly listening, and asking questions? Did they appear flexible and willing to customize the food and experience, or did you feel like you were just another customer?
Top 6 Best Catering DC Reviewed
As promised, here are our reviews of 6 of the best catering businesses in the Washington DC area. We hope this will allow you to confidently choose from a smaller list of names now that you have a better sense of what to look for. Each of these companies are established, full-service caterers with a proven track record for elegance, professionalism and great food.
#1) Caribbean Caterers
Top on our list is Caribbean Caterers – a full-service caterer with over 20 years of experience bringing unique visions to life and producing events that are "elegant… but never stuffy."
Whether you are planning a wedding, corporate holiday party, gala buffet or 50th birthday party dinner, you can be sure that they will deliver much more than just delicious food.   Through hundreds of events across the Washington DC area over the years, they have proven time and again that their level of service and commitment to your vision for your event are a class above the rest.
Don't let the name fool you – you are not limited to a particular palate when choosing and customizing your reception menu. The Caribbean is a melting pot of cultures, and that truth is reflected in the variety of their menus. Whether your reception includes a buffet dinner, appetizers or restaurant quality plated cuisine, you can choose from options that span the entire globe. You can even create a custom meal that is tailored to the specific theme of your event.
Past clients have echoed time and again that when you hire Caribbean Caterers as your caterer, you can also count on top notch professional service staff, gorgeous table settings, stylish décor and so much more. They truly succeed in making every single event "uniquely you."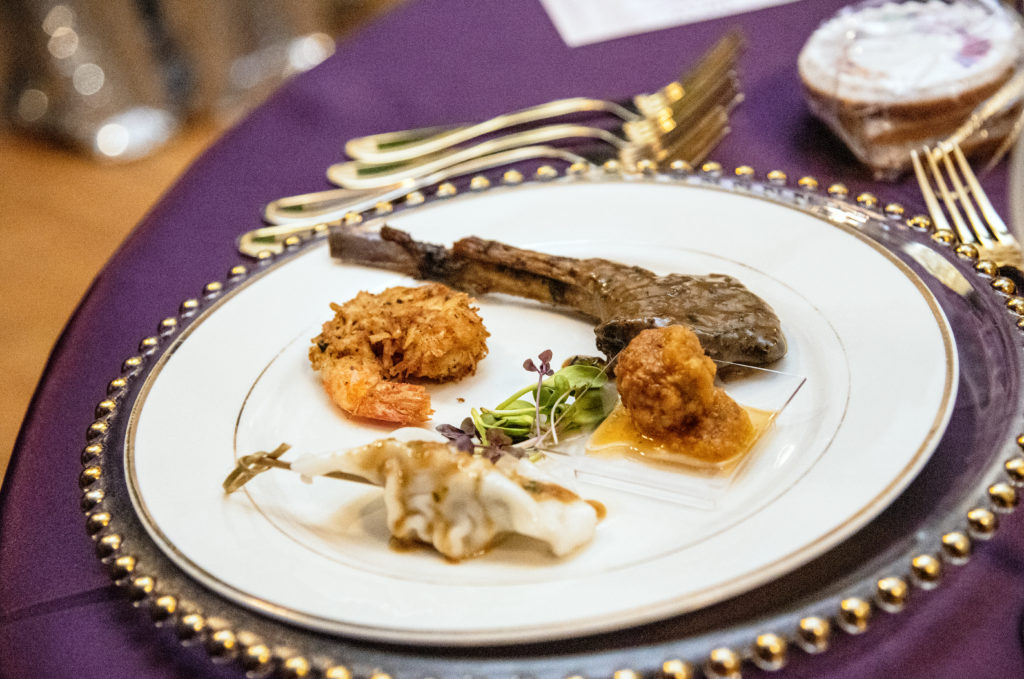 ---
#2) Occasions Caterers
Based in Northeast Washington, DC, Occasions Catering has been steadily growing their full-service catering business since their start in 1986. They cater upscale custom events at a variety of venues, including historic estates, vineyards, museums, ballparks and The White House. Occasions Catering is consistently ranked as one of the top wedding caterers in the Washingtonian, Brides Magazine and more.
#3) Susan Gage Caterers
Susan Gage Caterers was founded in 1986 in the Washington DC area. Their full-service catering business has grown from a small home-kitchen operation to a multi-million dollar company hosting over 3500 events each year. According to their website, their approach is "extraordinary food, meticulous planning, and thoughtful, professional service" with a serious commitment to environmentally sustainable practices. They even built a new facility in 2014 using green practices as the basis for much of the design plans.
#4) RSVP Catering
RSVP Catering is a large full-service catering company that is based in Fairfax, Virginia. Founded over 25 years ago, they produce premier custom events and "superior food with a commitment to excellence." Besides having a track record for hosting top notch corporate events, weddings, bar and bat mitzvahs and holiday parties, RSVP Catering also has a deep commitment to supporting the Washington DC community and green initiatives.
#5) Ridgewells Catering
Ridgewells Catering has an impressive 85 years of experience as a leader of DC catering services. Their catering services include everything from high end weddings, private birthday parties and bat mitzvahs to corporate galas and large events like the U.S. Open Golf Championships and the Super Bowl. The company strives to create a better dining experience through things like farm-to-table cuisine, green practices and giving back by donating to various non-profit organizations.
#6) Spilled Milk Catering
http://www.spilledmilkcatering.com/
Spilled Milk Catering is a Gaithersburg, Maryland based full-service catering company that believes "food should be fresh, creative and fun!" They cater a range of different sizes and types of events in the DC area, working with each client to create a custom menu that guests will love. Besides the fun, creative cuisine, Spilled Milk Catering will also handle many other event planning aspects of each event, including setup and breakdown, rentals, staff and more.
Caribbean Caterers: Turning Your Vision Into Reality
We hope that you will consider Caribbean Caterers, or any of these other top DC caterers when you are looking to plan your next event or wedding. Particularly during this COVID-19 pandemic, many people don't come to their caterer knowing all of the services they will need to accomplish their vision.
Call now to schedule a consultation with Caribbean Caterers to talk through your vision, the menus, nitty gritty details and any other questions that you may have. Your dream event is waiting to come to life.
Schedule your free 10 minute consultation.
The fastest way to get answers, no obligations, no strings attached.
Get started