Schedule your free 10 minute consultation.
The fastest way to get answers, no obligations, no strings attached.
Get started
Over the past decade, weddings have really changed. Rather than seeking out the familiar and predictable, many couples are opting to feature more personalized touches and custom details at their weddings. This can be seen in everything from hand-calligraphed wedding invitations to non-traditional food and drink menus.
The rise in popularity of buffet style wedding receptions is directly related to this growing desire to have variety and options.  Brides and Grooms have gotten real. Sure, they want to create a perfect wedding for themselves, but they recognize that the guest experience should also be a priority.  Think about it, when have you ever thrown a party where you weren't hoping to impress your guests?   
To help inspire you, we have put together these tips on how to make a lasting impression from the moment guests arrive to the moment you have your send off. In our experience, newly engaged couples want to find ways to surprise and delight, to make each attendee feel special, and to make sure that everyone who was there remembers their wedding day for years to come.
Create a Brand
Yup, you read that right. In order to create that lasting impression, think about how you want to brand your wedding. What makes you and your fiance's relationship unique? How did you meet? What are your shared interests? Do you love to travel together? What are some of the things you are both most passionate about? What sort of aesthetic would suit you? Then sit down, and literally make a list.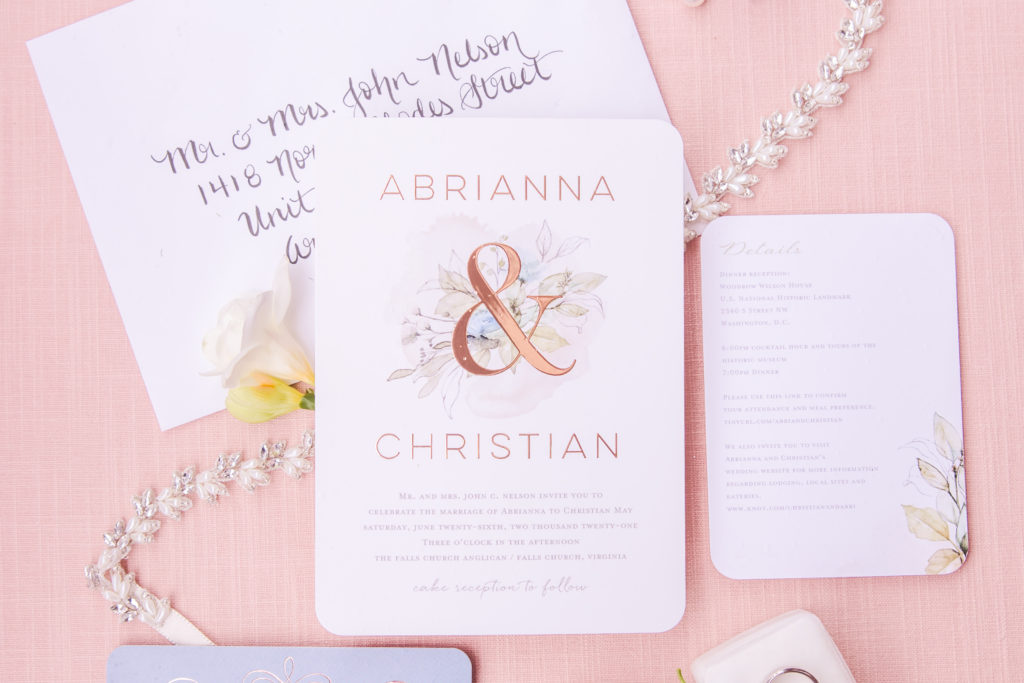 ---
Hire Professionals
Branding is not a DIY wedding activity – you're going to need professional help. Pinterest can be a good tool to use as a "vision board" but keep in mind that it doesn't take long before you are off on 100 different tangents. Hiring a wedding planner as soon as possible is a great way to keep on track. They aren't just there to manage the nitty gritty details, they are also there to reel you back in. Your branding will affect everyone involved in your wedding, including your caterer, florist, photographer and DJ, so it's important to pair things down and make obvious the feel you are going for.
Once you have your foundation, consider hiring a good wedding stationery designer to be in charge of all paper and drawn or written visuals, including save-the-dates, invitations, wedding website, escort cards, menu cards, table numbers, buffet menu signs, etc. A stationery designer will work with you and your planner to create a consistent "feel," through the colors, fonts, designs and illustrations that they choose. It's the sum of all of these small details – down to the stamps you use on our invitations – that leaves guests feeling "that wedding was so them."
There are countless ways to weave your brand into your wedding, even before the reception. For instance, have your stationery designer create a logo for you, and use this on your invites and wedding website. At the reception, your logo can go on any number of things:
Built out of flowers on the buffet table
Stamped with custom wax seals on each menu card
Printed on your wedding favors
Custom cuff-links
Decorated mini cakes for dessert
Projected onto the dancefloor using a custom Gobo
You get the idea. The trick is to make the branding recognizable without going too overboard.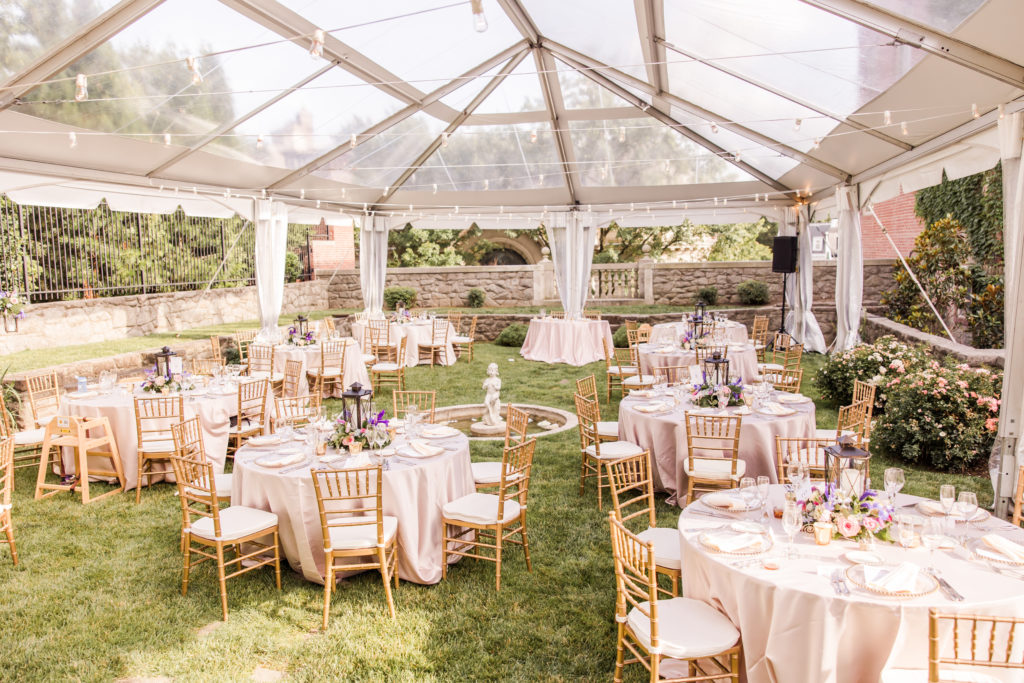 ---
Stick to a Theme
Themes come in all different shapes and sizes. You may want to have a very specific theme woven strongly throughout every aspect of your wedding. Or, you can choose to incorporate a more general theme (romantic, ornate, traditional, Southern-inspired, modern, vintage). Sometimes your theme may be simply related to the season or venue that you've chosen.
Whatever the theme may be, buffet wedding receptions offer additional layers of opportunity to support that theme.  You can plan a menu with much more variety, and have additional space for props and florals.  
For example, say you have a whimsical winter theme, with hand-calligraphed stationery and signage through the venue, bold colors and abundant lush greenery. You can work that into the buffet table by adding vintage table lanterns, tall candelabras, and a backdrop of greenery and twinkling lights. Work with your caterer to plan hors d'oeuvres, signature cocktails and a dinner menu that feel warm, cozy and playful.
If you have a more specific theme, work with your caterer to create a thoughtful, personal and cohesive buffet menu that reflects it. For example, multicultural weddings are trending. Whether you and your fiance are from two different countries, or two different regions of the United States, your caterer can help you create a fusion menu that highlights both of your backgrounds. You can then extend this theme well beyond the menu by adding elements of each region into the decor, or having information about special dishes printed on your menu cards.
If you and your fiance are foodies, see if your caterer can recreate a dish or two from your favorite restaurants. If you are both into the farm-to-table concept, try and source a few items locally and then print that information on your menu cards. You could even have your menu cards printed to look like restaurant menus, using your branded logo.
Thoughtful Keepsakes
Forget the Jordan almonds, we're talking about keepsakes that won't just end up forgotten on the guest tables. You can have so much fun turning functional items into special little mementos.
Escort Cards
These can perform double-duty by transforming into favors once they have served their initial purpose. As long as your guest's name and table number are clearly visible, you can come up with all sorts of cute ideas:
Candles in small tins
Mini bouquets in mini vases
Small picture frames that can be repurposed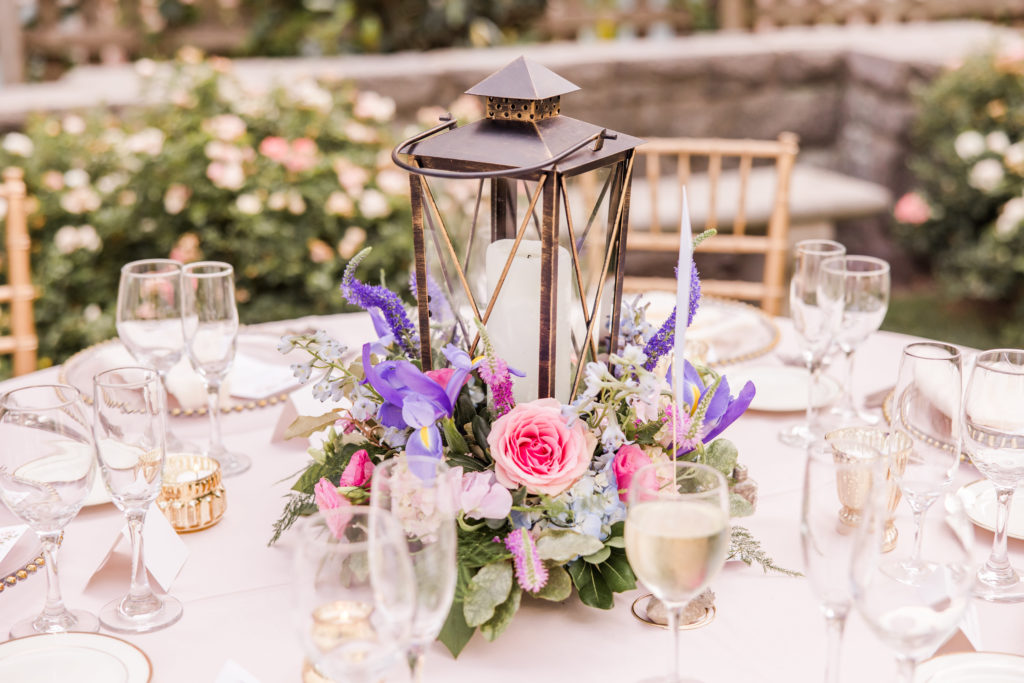 ---
Menu Cards
You can match your menu cards to your other stationery, hire someone to hand-paint images, or choose from different foil-pressed or letter-press printed styles.  Many of our couples like to add photos, or tell stories about specific menu items that they have chosen and why. Simply having menu cards is a nice touch for a buffet wedding, but it's much more memorable to make your menu cards a talking point.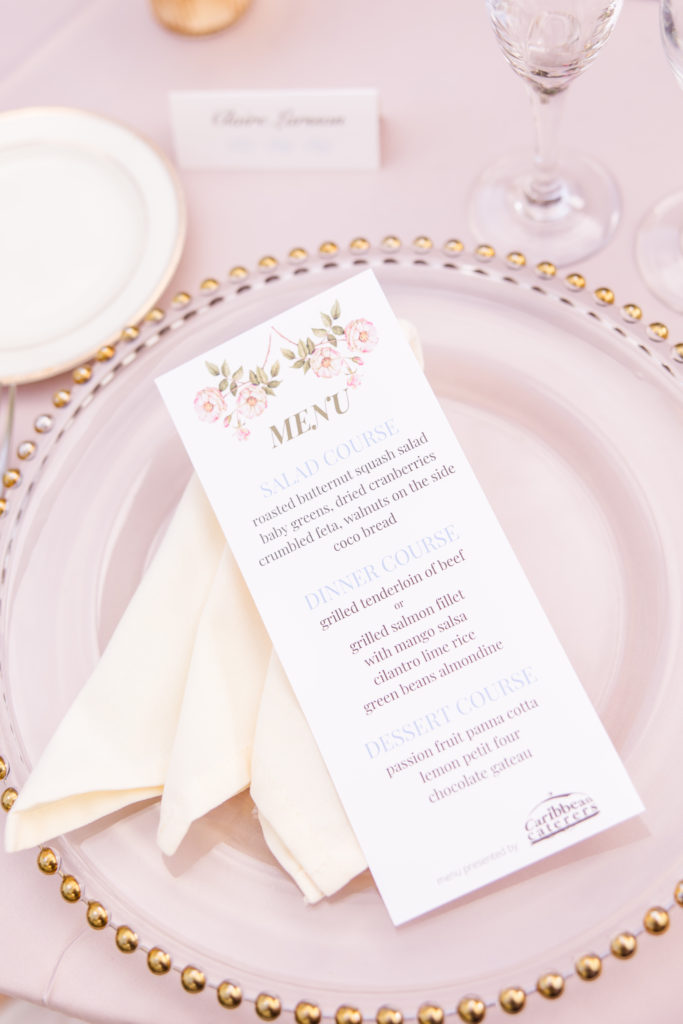 ---
Favors
Favors give you a chance to say a final "thank you" to all of your guests who spent the time and money to come celebrate with you. They can be as simple as a small bag of cookies and a note (you can't go wrong with cookies), or as intricate as tea towels embroidered with special quotes or illustrations. Here are a few more ideas that won't come across as an afterthought:
Handmade soaps stamped with your names and the date, or your wedding logo
Infused olive oil (we're talking to you, foodies)
Personalized "message in a bottle"
Potted succulents or flower bulbs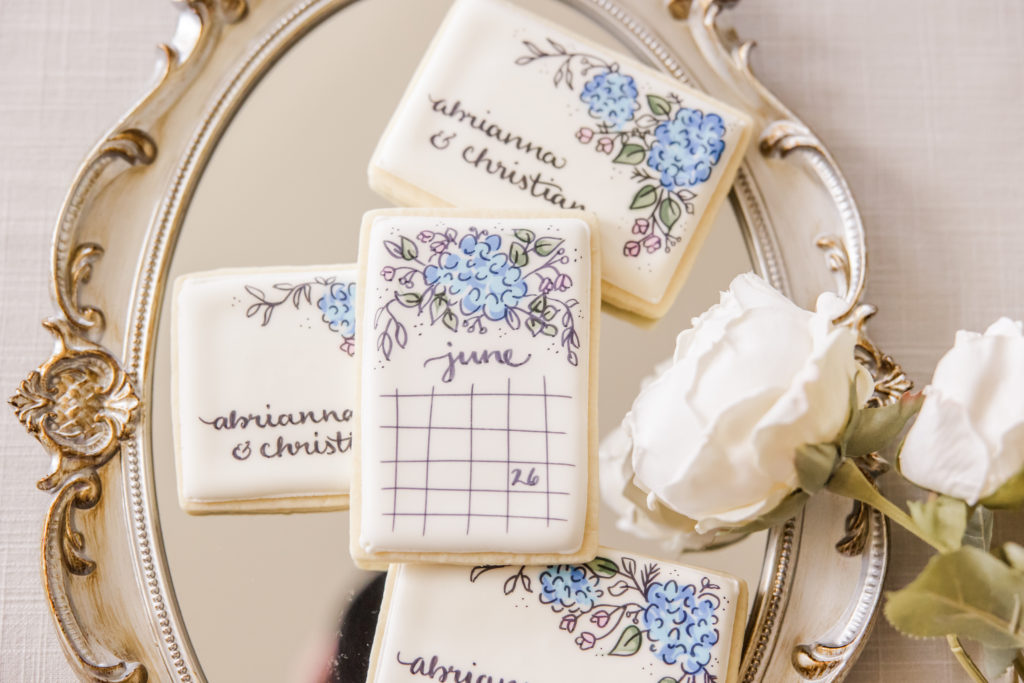 ---
Looking For More Tips?
Call us today for your free 10-minute initial consultation and let one of our experienced catering coordinators guide you through any more questions you may have about buffets, or wedding catering in general.
For over two decades we have helped hundreds of couples plan their dream wedding receptions – each one unique, elegant, but never stuffy! We can't wait to hear what you have in mind.
You can also follow these links for more detailed summaries of some of the other reception styles that we offer:
Schedule your free 10 minute consultation.
The fastest way to get answers, no obligations, no strings attached.
Get started