Schedule your free 10 minute consultation.
The fastest way to get answers, no obligations, no strings attached.
Get started
It can be stressful enough to plan a wedding during the most normal of times, but becoming engaged and planning a wedding in 2020 can feel downright disheartening.  To all of the engaged couples out there trying to plan their dream weddings in the middle of a global pandemic: we see you.  Luckily, we're here to soften the blow.  What if we told you that you can still have an absolutely unforgettable, luxurious, completely one-of-a-kind dream wedding that is also Covid-19-friendly?  
It's time to introduce you to the best trend to hit the wedding world since late-night snacks: the micro wedding.  What is a micro wedding, you ask?  A micro wedding is a popular new style that incorporates most of the elements that you would find in a traditional large wedding, but with a reduced guest count of 50 people or less.
Wipe those tears and keep reading because we've created this list to show you that everything you have dreamed of, and more, can come true with a micro wedding.  Whether you are newly engaged, or stuck in wedding planning purgatory, we're here to show you that the future looks bright!   
1). Quality over Quantity
Our personal favorite feature of a micro wedding is the emphasis on quality over quantity.  Picture what you were planning on spending per person for 150 people… and then double it.  Triple it, even, depending on how many guests you plan to invite to your micro wedding.
Think about what really matters most to you as a couple and use that to create the ultimate, unforgettable luxury experience for you and your guests. If you're foodies, consider having a multi-course tasting menu style meal. Perhaps you are music lovers and want to splurge on hiring a live band instead of having a DJ. Some couples opt to invest in a unique venue, whether local or destination.
Even with all of these luxury add-ons, there may still be room in the budget to further pamper and delight each guest – perhaps booking complimentary hotel rooms or choosing fine wine pairings for the meal.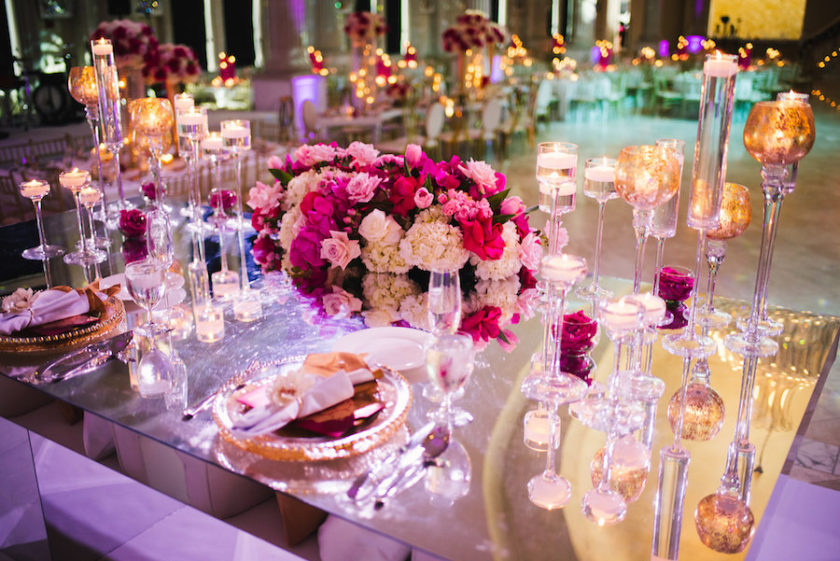 2). Perfect For Introverts!
Not only does minimizing social interactions adhere to social distancing guidelines, it's also perfect for the introverts of the world!  Not everyone loves the spotlight, and if you are someone who prefers to celebrate only with those nearest and dearest, a micro wedding will be right up your alley.
A micro wedding ceremony is also typically short and sweet, and you can easily skip anything that makes you uncomfortable (i.e. dances, speeches, toasts, etc).
3). Spend More One-on-One Time With Each Guest
When you have a wedding with 100+ people, there is simply no way that you will make it around to each person.  In fact, there will probably be people there that you barely even know.  With a micro wedding, you are joined by only your closest family and friends and you will get to truly celebrate with each and every one.  
4). Create Your Own Expectations
The year 2020 is providing couples with a unique opportunity to pioneer a whole new style of wedding and become trendsetters. With more money to work with per person, and less people to please, you will have much more flexibility to do what you want, when you want it and how you want it.
If you don't much care for dancing, skip it and hire a band instead. Want a morning wedding? Go for it! Every piece of your wedding can be altered, deleted or adjusted in any way that you see fit. Starting with a blank slate, so to speak, can really help eliminate any preconceived limitations from your mind.
5). Open a Whole New World of Creative, Intimate and Ultra-Personal Venues
Small groups can fit into a whole new world of venues. This is especially helpful during Covid-19 when you may be wary of booking a venue that may end up becoming unavailable with another wave of closures.
So far this year, we have seen everything from luxury backyard weddings, Bed and Breakfasts, AirBnB rentals and common rooms in luxury high-rise buildings.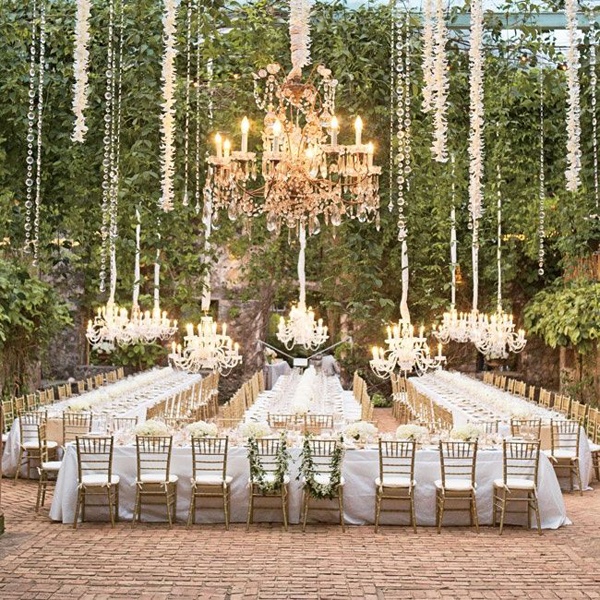 ---
6). You Can Still Keep Your Pre-Wedding Festivities
If you don't want to miss out on your bachelor party, bachelorette party or bridal shower you don't have to. Celebrate before your wedding day with anyone you want to invite, regardless of whether or not they will be attending the wedding.
On a similar note, you should still put together a wedding registry. Oftentimes, family members or friends will want to throw you a small celebration or get you a gift even if they aren't attending the actual wedding and it's helpful to have a registry to choose from.
7). … and Celebrate Virtually With Those Who Can Not Attend
You can get creative with how you want to include your virtual guests. At Caribbean Caterers, we are creating a wedding gift box to be sent to guests who aren't able to attend, complete with cake, a customized toast glass and other personal tokens. The idea is that your wedding photographer or videographer will then live stream the ceremony and family and friends can virtually attend while enjoying the favors that were mailed to them.
8). Satisfy Cov-19 Restrictions and Keep Everyone At Ease
We can't ignore the fact that people are going to be wary of large group settings for a long time – particularly those in enclosed areas.  By nature, micro weddings satisfy the recommendations for socially gathering safely so you can know that your guests will feel comfortable.  Both the ceremony and reception are in the same place, you can socially distance and you can work with your caterer to come up with ways to adjust the seating chart.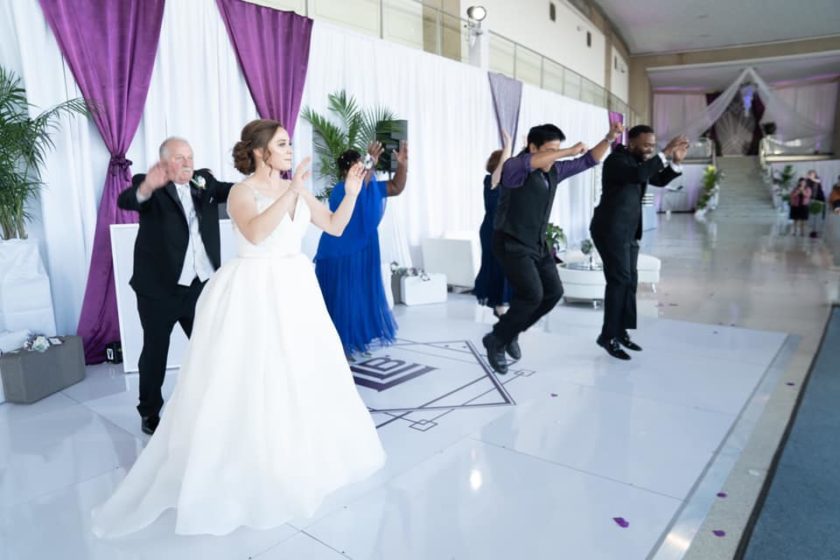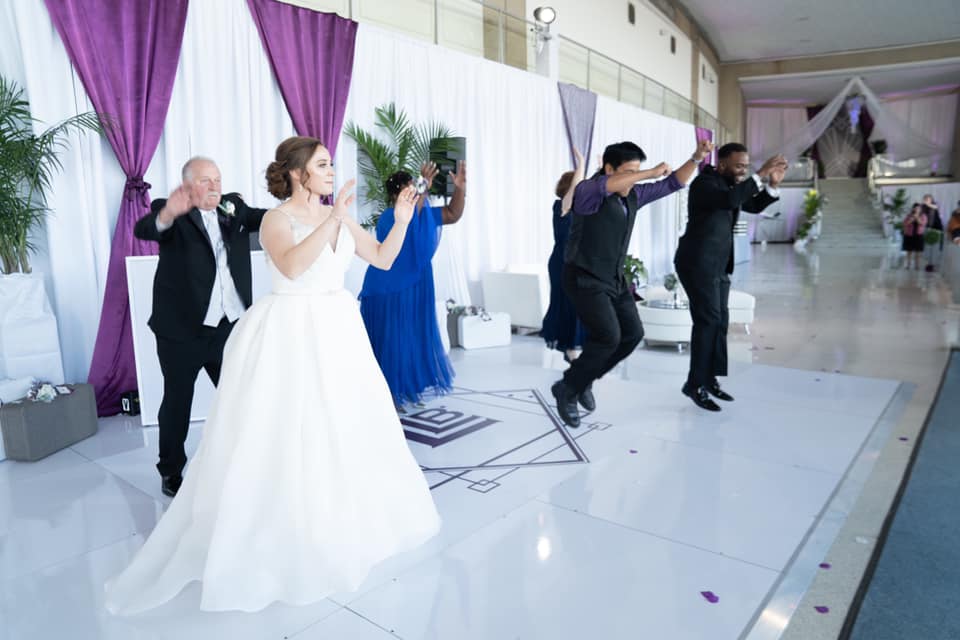 ---
9). Consider Micro Wedding Packages To Save You Time
Caribbean Caterers has created a micro wedding price book, complete with base price packages for micro weddings, and luxury add-ons.  While we absolutely still recommend hiring a wedding planner, this can save you some of the basic decision headaches that you may want to avoid so you can spend your time thinking about the fun stuff!
10). Keep Your Special "2020" or "2021" Wedding Day
Every year there is a special date that falls on a weekend, such as 8/8/8 or 11/12/13. This year, all of 2020 was a big date that many Brides and Grooms have been eyeing for years now. Little did we know it would be such a historic year on top of it.
So, if you are feeling like 2021 just doesn't have that same ring to it, never fear!  With a micro wedding there is no need to sacrifice your special 2020 celebration.
11). You Can Spend Extravagantly … and Still Save Money
This point is simple, but needs to be emphasized because it's the best part – you will absolutely save money with a micro wedding, all while splurging.  It's a win-win!
Ready To Get Started?
At Caribbean Caterers, we strive to make sure that every single wedding we help create is elegant, but never stuffy. We want your wedding day to feel uniquely "you," whether you invite 200 people or 20.
With over two decades of experience, we have worked with hundreds of couples to help plan their dream wedding receptions and can not wait to hear what you have in mind. Call us today for your free 10-minute initial consultation where one of our experienced coordinators can help answer any further questions you might have.
Schedule your free 10 minute consultation.
The fastest way to get answers, no obligations, no strings attached.
Get started