In the last 20 years we have learned a thing or two about which venues are the top DC wedding venues. We want to distill all those years of knowledge down for you. We have catered weddings at over 50 DC wedding venues and these are our favorites. We do not present them as the only venues in Washington DC worth hosting your special day, but as ones that we know will treat you spectacularly.
Criteria for Our Top 10 DC Wedding Venues
Bridal Party Experience – We take into consideration how a particular venue's staff works with you, your coordinator, and your bridal party on the day of your wedding.
Guest Experience – We have surveyed past couples for their reviews on how these venues have made their guests feel overall, and if the venue was able to convey to the couple's guests the ambiance they wanted to create.
Ease of Use for Your Caterer – The harder it is for your caterer to set up your event and cater your food oftentimes can translate to a higher final catering bill. The venues we have selected make it easier for your caterer to do what needs to be done no matter your service style: buffet, plated, or any other.
What are the Best Wedding Venues in DC?
Whether you've lived in the Washington, DC area all your life, or you have family in the District and you'd like to have your ceremony closer to them, you want to feel confident that you're choosing a venue that is going to help make your wedding dreams come true.
Below is a quick summary of our favorites and why we love them so much!
Carnegie Institute of Science
The Carnegie Institute of Science is one of our favorites. We would put Carnegie in our top DC wedding venues because this venue is the perfect space for your wedding day! This is one of our favorite event spaces because, whether you're looking for a modern, traditional, or romantic atmosphere, Carnegie can do it!
You can hold your cocktail hour in the modern rotunda, which is also the perfect space for after-dinner dancing. Carnegie also boasts a beautiful ballroom which you can drape in your finest colors, and a more traditional boardroom, which is perfect for quieter chatter. If it sounds like we are gushing about Carnegie its because it really is our favorite and just wait till you see it.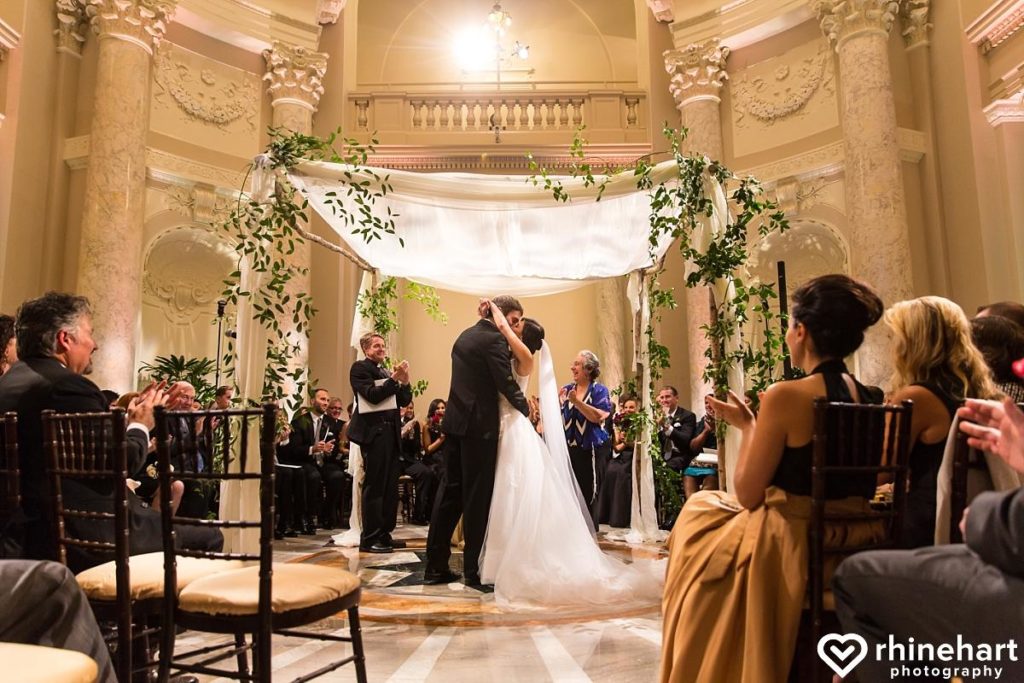 ---
St. Francis Hall
St. Francis Hall has got it all! Beautiful gardens for your outdoor wedding, stunning architecture, and a romantic dining hall where you can also choose to break out your dancing shoes – St. Francis is the perfect place for your ceremony and reception. Plus, how can you go wrong with free amenities like Chiviari chairs, free parking, and seating for over 200 guests?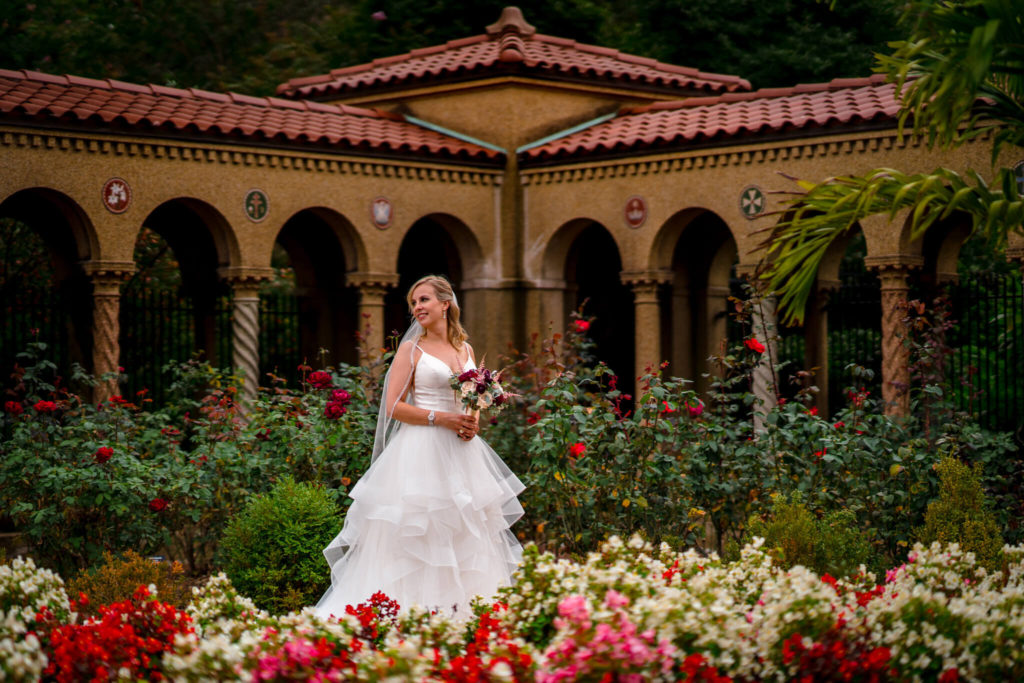 ---
Studio 52
No, not Studio 54! Studio 52 is the perfect DC wedding chapel for a big day with a small crowd. Studio 52 is proud to be the blank canvas that you design for the perfect wedding day. And it's an ideal venue if you don't have a lot of guests and you're looking for something smaller. It's also a great venue if you're looking for something different that will stand out to your guests as a refreshing change from a typical run-of-the-mill wedding reception.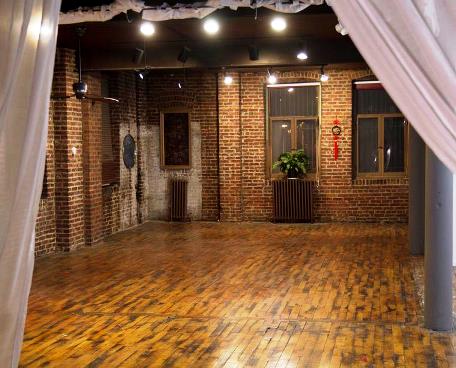 ---
Josephine Butler Center
We would gladly put the Josephine Butler Center on our list of the top DC wedding venues! Not only does this venue help you put on one heckuva display, but you actually feel like you're in an upgraded version of your own home when you hold your reception here!
Your guests are greeted with lavish staircases that lead to a dining area and party room where you can all feel free to just let your hair down and have a blast! The Josephine Butler Center is a great choice because whether you want simple elegance or luxurious decadence, this venue can make your dream a reality.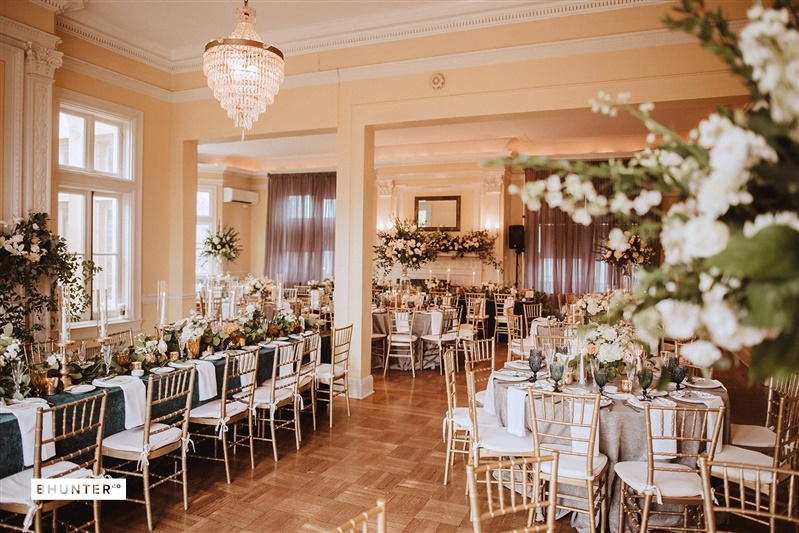 ---
Dumbarton House
If you have a history buff in the family, then is a venue sure to be memorable. That's because the first resident of Dumbarton House, located in the Georgetown area of Washington, D.C., was none other than Joseph Nourse, the first Register of the Treasury!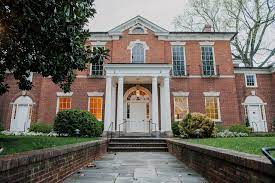 ---
Kogod Courtyard
Are you and/or your spouse-to-be major art buffs? Then the Kogod Courtyard at the Smithsonian American Art Museum is sure to please your palates (pun intended).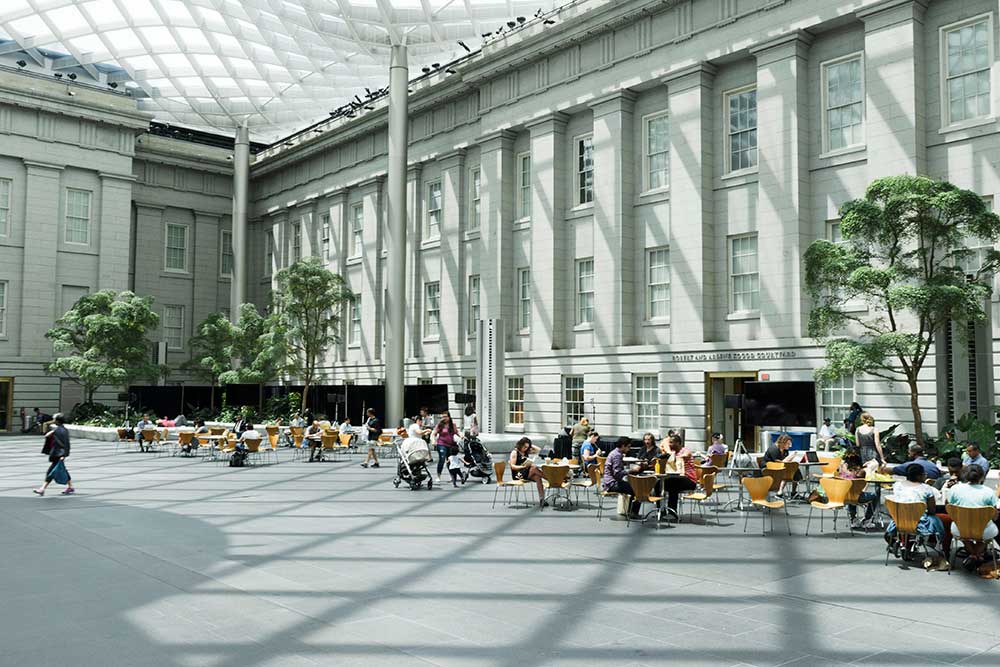 ---
National Museum of African Art
Another great art-related venue is yet another Smithsonian Institution museum – specifically, the National Museum of African Art. Plus, why not get married in the country's capital, as the National Museum of African Art is located right in the National Mall!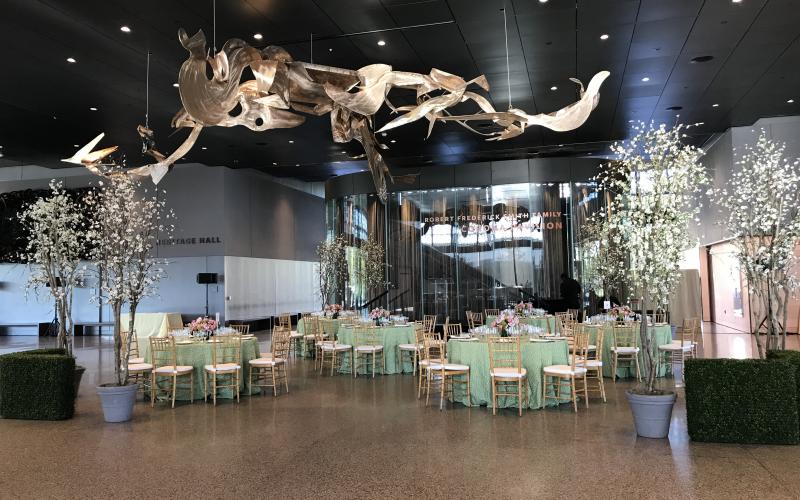 ---
National Museum of Women in the Arts
Picture this – you and your soon-to-be wife are both hardcore feminists. Why not get married in a venue that specializes in celebrating art created by women the world over? That's what you get with the National Museum of Women in the Arts!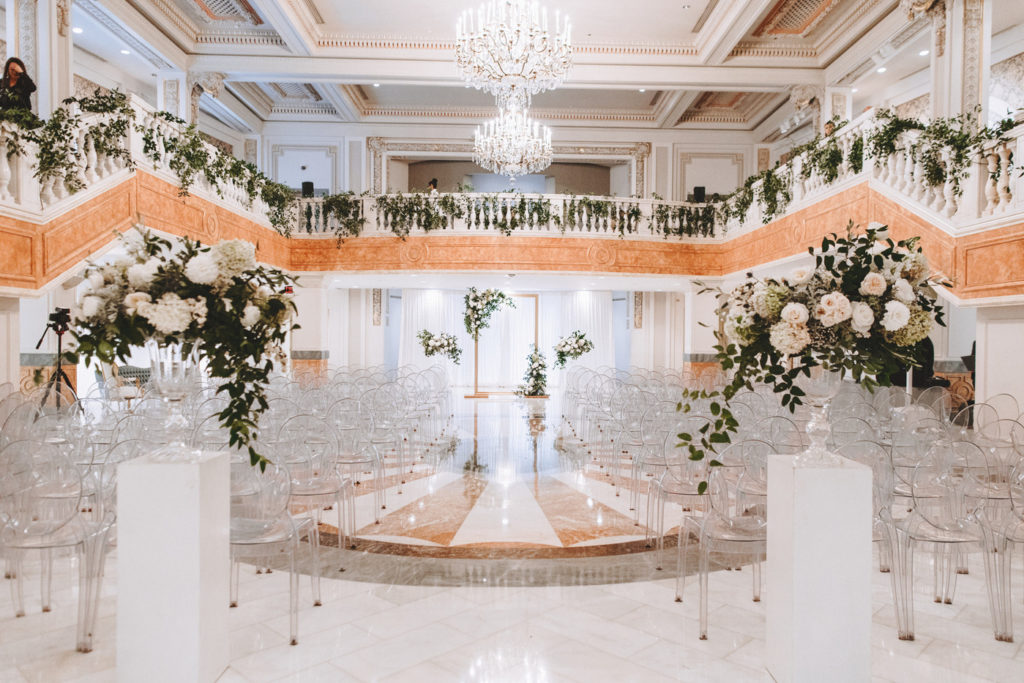 ---
The Capital View at 400
If you've always dreamed of getting married on a rooftop, then the Capital View at 400 venue is the perfect venue for you in the District. Located in the Hall of States, the Capital View at 400 features unmatched views of the country's capitol, along with Union Station and the Washington Monument!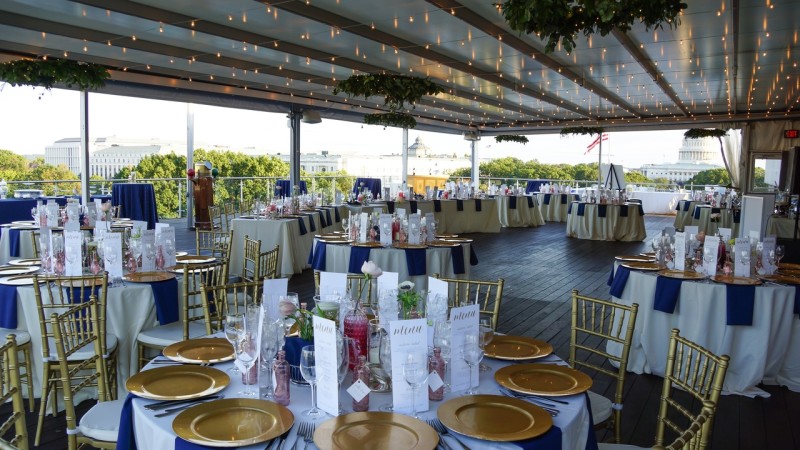 ---
The Loft at 600 F
Le fric, c'est chic – The Loft at 600 F! If you're looking for a chic wedding venue, then The Loft at 600 F has you covered! The Loft has not one, not two, but three floors available for you to customize for your special event however you please.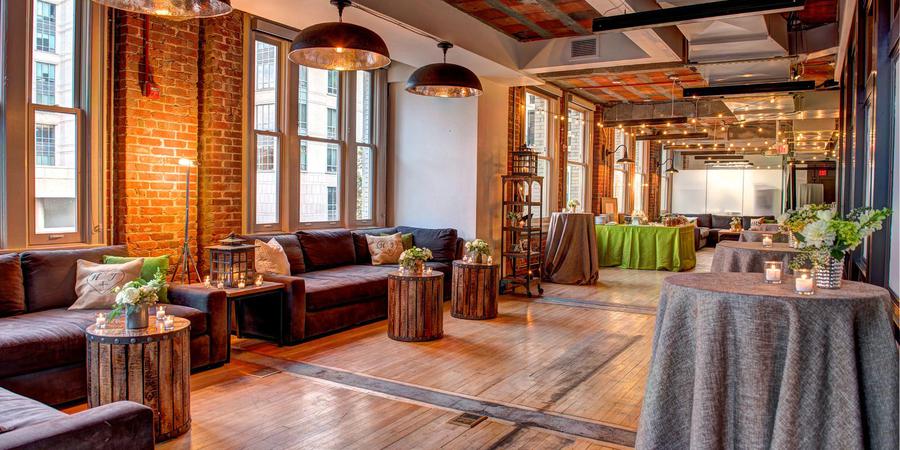 ---
Bonus Venue (sort of)
The venues on our Top 10 list are truly awesome and they all allow off-premise caterers to help you create the perfect event with Washington DC as your backdrop. Full disclosure, they also require more work and coordination for you and your Wedding Coordinator.
There is another option where you can have the perfection of off-premise catered food but not all of the logistical planning of managing an entire venue. The District boasts a fantastic list of hotels that have stunning ballrooms and reception areas that will allow your off-premise caterer to provide the food you want. Also, using a hotel makes accommodations for your guests a ton easier. The hotel may also provide you and your fiance with a honeymoon suite for your first night together as a married couple.
We have pulled together a shortlist of hotels in the District that allow off-premise caterers for you. Not every hotel in Washington that allows off-premise caterers in on this list. These are just the hotels we have worked in.
Chat With Us!
If you have any questions whatsoever about any of the top DC wedding venues listed on this page – or about anything wedding-related in general! – feel free to use our Chat feature, located at the bottom of this page. Our friendly consultants are standing by to help answer any and all questions.
Our goal is to help you in every way possible with your wedding – even before you begin planning it!